$100 Checking Bonus From PNC Bank
Not one to shy away from promotions, PNC Bank is once again promoting another $100 bonus, awarded when a new customer opens a checking account by April 30th, sets up direct deposit and makes 10 check card purchases. All four checking options qualify, including Virtual Wallet, which is their personal finance product designed for tech savvy users who want a high-definition online view of their finances.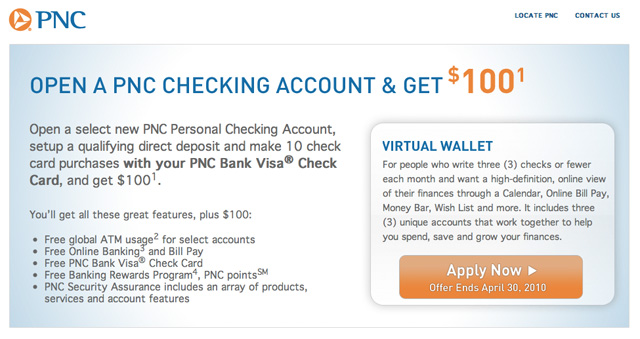 The other products are PNC Free Checking, Performance Checking and Performance Select. Currently Performance Checking has an APY of 0.10% on a account balance of $10k and Performance Select is 0.15%, also on a $10k balance.
Ask a Question