Citibank Launches The New.Citi.com Blog
Continuing their mission to strengthen their reputation among current and potentially new account members, Citibank launched a new site call New.Citi.com back in February. The new site has been structured in a blog format and focuses on events and activities going on within the Citi culture.The blog also touches on subjects such as the new "opt-in" overdraft fees and even goes as far to reference the New York Times. All in all, the new site is a promotional tool used to help the bank be more transparent and have a location where they can address issues or deal with any PR scandals that may arise.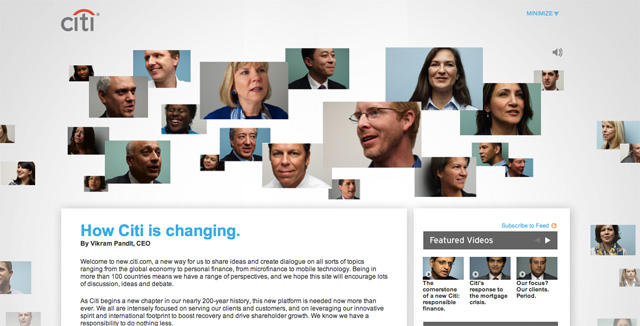 The site even has a message from their CEO, Valkram Pandit, that reads:
"Welcome to new.citi.com, a new way for us to share ideas and create dialogue on all sorts of topics ranging from the global economy to personal finance, from microfinance to mobile technology. Being in more than 100 countries means we have a range of perspectives, and we hope this site will encourage lots of discussion, ideas and debate"
If you are a Citi member or just want to know more about what Citi is up to, we recommend taking a time to check out the site. Updates are pretty frequent, usually around two new posts a week.
Ask a Question