Verizon Wireless to Offer Mobile Payment Services with BilltoMobile
Verizon Wireless customers will soon be able to charge their online digital purchases directly to their monthly wireless bill. BilltoMobile, a mobile payment service developed by Danal, Inc., will allow online content and digital goods purchased from online retailers in the Danal network by Verizon Wireless customers to be paid for through a secure eCommerce connection and billed to the customers Verizon account.
BilltoMobile Features
The service will be limited to $25 a month in purchases, and will include parental controls so that you can limit the amount and the content of purchases made with BilltoMobile. In order to complete a transaction with the payment service, consumers simply have to click on the BilltoMobile button available from participating retailers and provide their mobile phone number and billing zip code. To authenticate, a text is sent to the customers phone with a pass code, which they can then input to complete the transaction.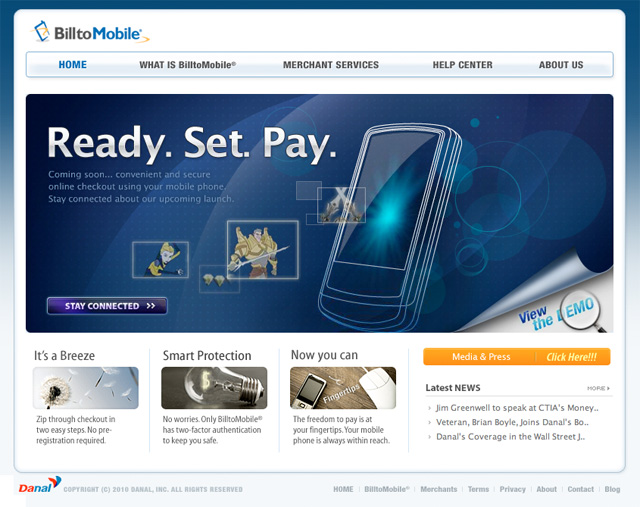 This is an extremely fast and convenient way for anyone with a Verizon Wireless account to skip inputting credit card numbers or linking to bank accounts, and simply have digital purchases be bundled up with their monthly Wireless bill.
Danal, Inc. Retail Partners
Currently, the network of participating retailers consists of online game publishers, social networks, and other sites that sell digital content and services. "Verizon Wireless strives to bring its customers services and features they want and that make their lives simpler," said Ryan Hughes, vice president of business development at Verizon Wireless in a press release Monday.
Offering the service is also very attractive to the retailers, as the merchant cost of using the BilltoMobile payment service is far lower than traditional billing rates, and offers extensive security and merchant tools.
Ask a Question