2010 Survey Shows Americans Need to Restart Retirement Saving and Planning
The 2010 Retirement Confidence Survey, released by the Employee Benefit Research Institute (EBRI), found that Americans are exhibiting stabilized confidence levels when it comes to their ability to face retirement. Despite an apparently improved outlook over the record-low confidence levels in 2009, the study reveals that the American population needs to resume saving and planning for retirement.
Five Retirement Trends

Here the key findings of the 2010 Retirement Confidence Survey:
1. Deteriorating preparations for retirement.
Workers who reported that they and/or their spouse have saved for retirement have decreased from 75 percent in 2009 to 69 percent in 2010. Even worse, workers and/or their spouses who are currently saving for retirement have dropped from 65 percent in 2009 to 60 percent in 2010.
2. More people with no savings whatsoever.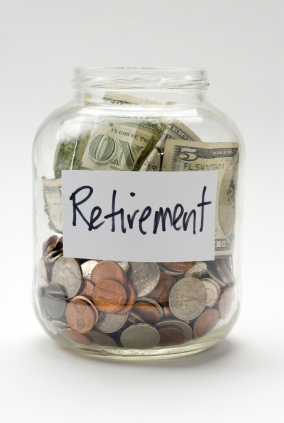 The survey reported an increase in the percentage of workers who had saved less than $1,000 (from 20 percent in 2009 to 27 percent in 2010). Approximately 54 percent of workers reported that the total value of their household's savings and investments is less than $25,000 (excluding the value of their primary residence and benefit plans)
3. Absence of savings goals.
Creating savings goals have always been a prominent factor in the success of actually building savings. Many workers have revealed that they have no idea how much they need to save in order to retire comfortably. Only about 46 percent of workers reported that they tried to calculate the size of the nest egg they need to build by the time retirement rolls around.
4. Expectations of retiring later.
An increasing number of American workers plan on delaying retirement and continue working to compensate for the investment losses suffered from the recent economic events. The percentage of workers who reported that they expect to retire after the age of 65 went up from 24 percent in 2005 to 33 percent in 2010.
5. Lack of institutional confidence.
With the gloomy spotlight on financial institutions over the past year, it is quite evident that Americans continue to express lack of confidence in institutions. Only 19 percent of workers and 22 percent of retirees say that they are very confident with banks; only 12 percent of workers and 13 percent of retirees say that they are very confident with insurance companies.
For the full results of the 2010 Retirement Confidence Survey, visit www.ebri.org.
Source: Ruth Helman, Craig Copeland, and Jack VanDerhei, "The 2010 Retirement Confidence."
Survey: "Confidence Stabilizing, But Preparations Continue to Erode," EBRI Issue Brief, no. 340, March 2010.
Ask a Question