President Obama Signs Health Care Reform Bill: But What Are The Costs?
The Health Care Bill is often talked about in terms of billions and trillions of dollars, but for most Americans that kind of dollar figure isn't very meaningful. These amounts are also being spread over ten year increments, which is misleading (for both proponents and their opposition) when the amounts are used as buzz words and are repeated in the news without much context. As President Obama signs the bill today, many are wondering what the real costs to consumers will be.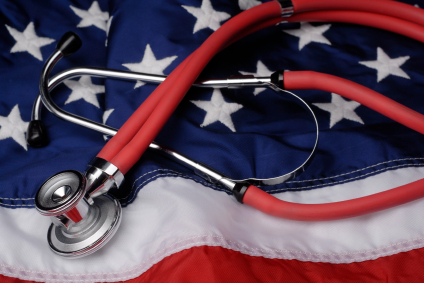 The Dollar Amount
The landmark bill was passed by the House on Sunday and will be signed into law by President Obama on Tuesday. The $940 billion in final legislation is stretched over ten years and won't begin until 2014. In 2016, the first year it's likely to be fully operational, the bill's spending will be about $160 billion, about 4% of the $3.7 trillion health-care budget (as predicted by the Center for Medicare and Medicaid Services).
The People
Most people will not notice the financial effects of the bill in the first 10 years. The insurance of 40 million people will change by 2019, about 30 million of whom would have otherwise been uninsured and 10 million of whom will experience changes as their employers search for cheaper, but equitable, insurance costs. Rather than a health care overhaul, this new law boils down to a large-scale healthcare expansion, albeit still a groundbreaking one.
The Cost
The issue with healthcare spending and growth is that it increases at an alarming rate each year. What the new Bill will use as a measure for its success is its ability to slow growth, while saving costs along the way. A true overhaul to the System would require a change in how doctors practice medicine or in how much medication people need (and buy) not just who has access to the infrastructure. This Bill is the first big decision in a series of many options that are likely to be discussed over the next ten years.
Ask a Question