Senator Dodd's Financial Overhaul Bill Approved By Senate Banking Committee
Today the Senate Banking Committee passed a financial regulation overhaul measure proposed by Senator Christopher Dodd, which could lead to the creation of a consumer protection arm at the Fed.
The proposal will now return to the Senate floor to be reworked so that Republicans and Democrats can attempt to reach some sort of consensus over the final bill.
P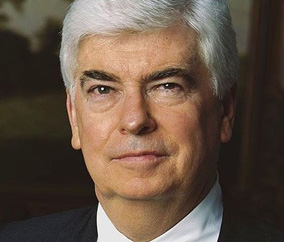 oints of Contention
One of the more controversial aspects of the bill is the so-called "Volcker rule," which would restrict bank holding companies from engaging in hedge fund and private investment, as well as limiting proprietary trading. If this rule is to go through, it could end up costing large financial institutions like Goldman Sachs Bank USA billions of dollars.
The other major proposal from Senator Dodd would be the creation of a consumer protection bureau that would operate out of the Fed, in order to regulate systemic risk and bad lending practices.
Seeking Republican Approval
The task set before Senator Dodd (D-Conn.) and his supporters now is to attempt to craft the bill into something that can gain bipartisan approval in the Senate. The proposal was passed by the Senate Banking Committee with a narrow 13-10 margin, with every Republican on the committee opposing the bill.
The proposal has been bouncing around the House and Senate since a similar proposal was first drafted by President Obama back in December in response to the financial crisis which resulted in the bailouts of large banks like Citi and Bank of America®.
Ask a Question