Gas Prices Could Hit $3 Per Gallon This Summer
The more money consumers are forced to spend on gas, the less they have to spend on anything else. However, Mark Zandi, the chief economist for Moody's Economy.com, predicts that gas will reach at least $3 per gallon this summer—and maybe go a bit higher— which would be the first time since October 2008.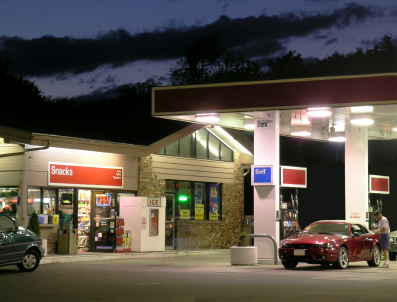 Gas and the Economy
As gas prices climb, drivers will be left to decide whether prices will kill the economic recovery or if they can afford to pay at the pump. Several experts believe that, this time around, drivers will pay. Right now, even the highest gas prices are well below the $4.11 mark, which is the all-time high in the United States. Few authorities on the subject believe that prices will get anywhere near that high again anytime soon, even if the prices are increasing in response to higher demand brought on by an improved economy.
What Causes a Spike in Prices?
Gas prices spiked in 2008 because of a combination of factors. The dollar was trading weakly against the euro and other currencies, which caused the price of oil (which trades in dollars) to inflate. There was also a speculative frenzy brought on by the change in patterns of gas-buying customers: they drove less and began buying smaller cars. Terry Clower, the director of the Center for Economic Development and Research at UT-Denton, believes that a $3 per gallon price tag won't change consumers' spending patterns right now though.
Looking Forward
As the weather warms, people tend to drive more, which drives gas prices up based on demand. If the prices were to continue to climb past the summer months, that would trigger alarm reminiscent to the Fall of 2008. Clower explained in an interview Monday morning for CNN that, in the summer, gas spending is expected to increase and is likely to be absorbed by consumers' discretionary spending funds because it is expected. Furthermore, gas is blended differently in an effort to help it burn cleaner in the summer than in other season, which also effects cost. Finally, and maybe most importantly, the economic recovery is still fragile, which will keep demand lower than earlier in the 2000s.
Ask a Question