Stocks Up As New Unemployment Claims Fall
Stocks are up today after the Labor Department reported a drop in first-time jobless claims. Initial claims fell 14,000 to 442,000 last week, from 456,000 the previous week.
This morning, the Dow Jones Industrial Average was up 97 points to 10,933. The Nasdaq Composite Index had added 29 points to 2,428, and the Standard and Poor's 500 Index had gained 11 points to 1,179. Also, crude oil rose 37 cents to $80.98 a barrel.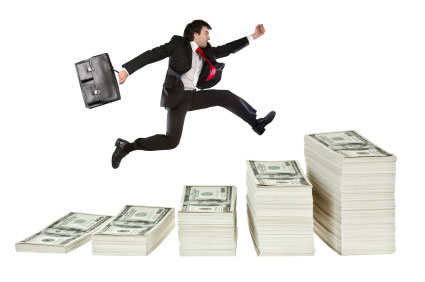 The four-week moving average of new claims fell 11,000 to 453,750, smoothing out the week-to-week volatility. Continuing claims fell 54,000 to 4.65 million in the week ending March 13, reaching the lowest level since December 2008. A primary factor in the shift in data are the recent changes in the Labor Department's methodology to calculate claims. Last week's initial claims would have been 453, 000 without the changes in methodology.
Even so, this drop in initial claims is still a welcome silver lining on the dark cloud that is current unemployment statistics in the US, as economists agree that it does point to an overall improvement in the labor market. Claims are still high, but increasingly on par with a level that has historically led to employment gains.
Ask a Question