Teen Financial Skills Leave Room for Improvement, Shows Allstate Survey
The eleventh annual "Teens and Personal Finance Survey" was conducted recently by Junior Achievement and by the Allstate Foundation. The results are alarming: 22% of the 1000 teens that were surveyed say that they do not budget their money. The recent financial instability has brought parents and teens together in support for financial literacy in the United States.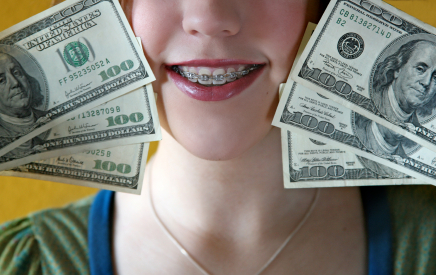 Few Teens Interested in Money Management
Of the teens that do not manage their money, 42% are not interested in learning about money management at all yet. 32% believe that budgeting concerns are exclusively for adults, yet 74% plan to have at least one credit card before they turn 21 years old. Although 86% of teens believe they will be better off financially than their parents, 37% do not know how to manage their finances, as reflected by these findings.
Necessary Skills
There are a few key skills that can improve a teenager's ability to manage his or her finances. In a similar survey of high school seniors, Janet Bodnar, author of "Raising Money-Smart Kids" reports that at least 30% of teens with a checking account have bounced a check and/or paid a credit card late. Basic budgeting skills, like balancing a checkbook, can improve a student's financial stability and help to establish a strong credit history. There are many online resources that specialize in teen finance and offer templates for creating financial goals and budgeting templates.
How to Improve
Sure, it seems like we have a lifetime to earn, save, and invest money. But in order to avoid a myriad of costly mistakes, it's best to learn about managing finances as early as possible. As parents, it is important to get children involved in financial discussions and to teach them about salary and taxes as soon as they begin working. For students, it's important to be diligent and to incorporate hidden costs into planning a budget.
Ask a Question