Get to Know Your State Gift Card Consumer Protection Laws
With the first quarter of 2010 coming to an end this week, it is only a matter of time before the new gift card rules take effect. Part of the Credit CARD Act of 2009 and scheduled to kick in mid August, 2010, the Federal Reserve Board announced last week the final rules that apply to gift cards. The rules protect consumers from certain unexpected costs and require that gift card terms and conditions be clearly stated. set new national rules to both single-store cards, such as Best But gift cards and the Amex/Mastercard/Visa general-use gift cards which can be used anywhere.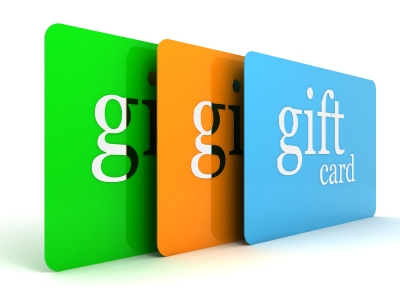 While these new rules will be extremely helpful for the American consumer, a number of these rules may be in effect, depending on what state you live in. Throughout this article we will highlight a few examples, but for the full list, make sure to visit the Consumer Union break down.
National Rules:
First, lets review the new national rules. These rules prevent gift cards from expiring before 5 years and eliminates any fees, unless the card has seen no activity for up to one full year. If you end up hitting that 12 month market of inactivity, no more than one fee can be charged per month; and card companies must provide clear and conspicuous disclosures about the fees. It is important to note that the level of fee is at the discretion of the issuer and therefor you should pay close attention at what those fees are when selecting a gift card.
State Rules:
Remember, the new national rules do not go into effect till mid-August, so understanding your State projection laws could save you a few dollars till then and after. In reviewing the list of States, it seems some are more aggressive then others. For example, in New York, expiration or fees, or other terms and conditions must be clearly and conspicuously stated on the card, package, or accompanying printed document with toll free number. Where in California, gift cards cannot have a expiration date and no fees, except when cards have a balance of $5 or less, OR has not been used for 24 months.
It is also important to note that a number of States do not cover all types of cards, for examples; Arkansas does not cover cards linked to bank accounts usable with multiple unaffiliated merchants or prepaid calling cards. There is also unique redeemable scenario's like the one in Massachusetts, where unreloadable cards that have used 90% of the value may obtain the remainder in cash.
With the next big shopping event still a while away, now is the time to freshen up on your knowledge of gift card rules, so you can make smart money saving decision when the time comes.
Ask a Question