Rising Stocks, Increased Consumer Spending, Point in the Right Direction
The most recent government data shows consumer spending is steadily rising for the fifth straight month, with people returning to stores on indications that the market is improving and the economy is on the rise. Consumer spending rose 0.3% in February, performing better than economists anticipated. The upcoming jobs report is also expected to show the largest increase in employment in three years, and economists are pointing to signs of a more entrenched recovery and a sign of revival.
Stocks Hold Steady, Employment and Income Have to Catch Up
The European Union reported an improvement in business and consumer confidence, days after the region's leaders and the International Monetary Fund pledged to help Greece finance its budget deficit, the biggest in the bloc. Greece will reportedly sell about 5 billion euros ($6.7 billion) of debt this week, its third bond offering this year.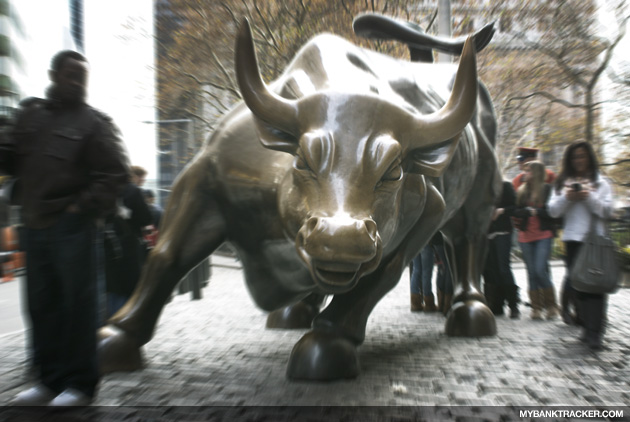 This morning, the Standard & Poor's 500 Index rose 0.4 percent to 1,171.08 to extend its gain since Dec. 31 to more than 5 percent, poised for its best first quarter since 1998. The MSCI World Index of 23 developed nations' stocks climbed for a third day, advancing 0.1 percent, and the MSCI Emerging Markets Index increased 0.8 percent. The S&P/GSCI Index of commodities jumped more than 2 percent, the most since Feb. 16.
Despite the increases in spending and rising stocks, personal incomes remain flat. The main reason experts cite for this is the reduced working hours as a result of bad weather. This is expected to correct itself in March, as workweek hours rise. The new jobs report to be released on Friday, April 2nd, will shed more light on the economy's upward trend.
Ask a Question