The Impact of Social Media: Could Banks Use What You Say on Facebook Against You?
In today's socially-driven world, checking Facebook or Twitter has become as much of a necessity as having lunch or stopping for gas. Social networking has become an indispensable part of almost every average person's daily life. While it may seem that 'tweeting' to your network of friends what you had for breakfast or how wild your boys' night out went would make for a good laugh and is downright harmless, there's a downside to social media that many of us probably take for granted: the whole world is listening too. And what you say on the social web could be used against you.
Data from Social Networks
What may have been intended as an innocent comment could already be recorded in some database somewhere and used for whatever purpose, in an entirely different context. Social media research firms are responsible for mining these tidbits of online information from social sites or forums accessible to the public, organizing the data, and then offering them to companies which may have use for such info.
True, most companies use the acquired information for advertising campaigns – product promotions, credit card offers, book recommendations, etc., all of which offer the consumer a wider range of product or service options. This was confirmed by a blog post on Rapleaf, a social media research firm which has already gathered the social data of nearly 390 million consumers.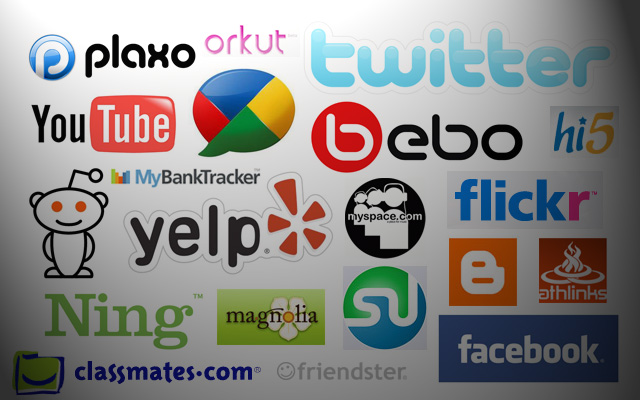 On the one hand, such a scenario can actually help the consumer make better choices which are more appropriate for their lifestyle. However, there's really no certainty that personal data sourced from social networks, would be used for purely promotional reasons, and this is where some consumers are alarmed.
Banks and Social Media
Financial institutions and banks are among the companies having the most use for these data. But do banks actually use social media information to make credit decisions?
Representatives from media firms and those familiar with the processing of the data say that only marketing departments handle such information and use these to determine what type of deposit or credit products such as credit cards or loans, should be offered to a consumer based on his interests and daily activities. In contrast, loan approvals or lending decisions are made by the credit group. More importantly, in no way does social data affect a person's credit score.
Tell Me Who Your Friends Are…
Ok, so your Facebook wall or daily "tweets" aren't likely to be responsible for your getting approved (or disapproved for that matter) for a mortgage or car loan, but could your network of friends prove to be your undoing?
Working on the premise that "birds of a feather flock together," some banks could do a quick check of a client's Facebook account just to find out what type of people that customer associates with. Are your friends good credit risks, updated on mortgage payments, or responsible credit card holders? If yes, then that fact could boost your chances of getting that loan approval, given of course that all other factors are met.
Avoiding Social Media Disasters
If you don't want to take the risk of jeopardizing any important financial transactions, it's best to exercise social media discretion. Better yet, make it a point to check your Facebook and Twitter privacy settings so that you don't make the mistake of announcing to the whole world things best left in private. The consequences could come back to haunt you long after the laughter or anger has died down.
Ask a Question