The iPad's First Weekend Out of the Box
After the hype surrounding Steve Jobs's announcement of the Apple iPad on January 27 of this year, the new product has finally hit the market here in the US. Customers lined up outside Apple stores on Saturday, April 3rd to be among the first 300,000 to purchase the device, according to numbers released by Apple this morning.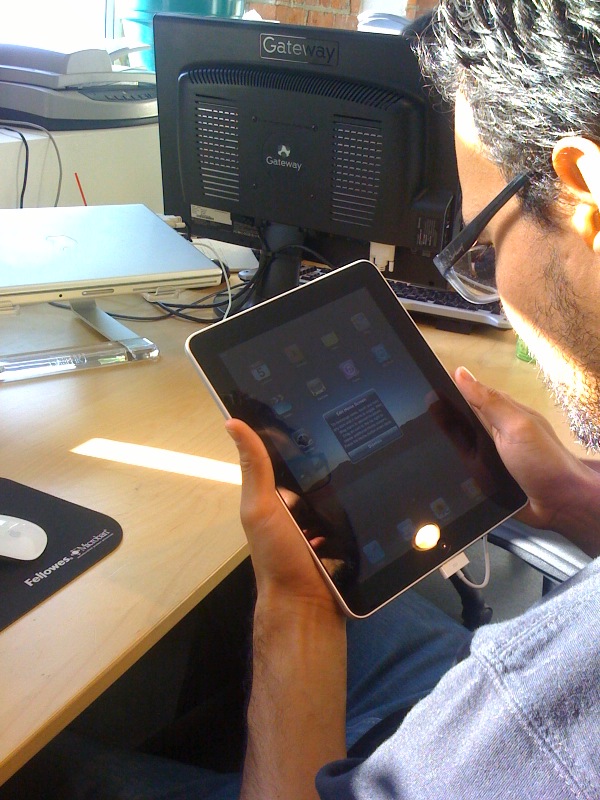 One Million Apps
You've probably heard by now what the iPad has to offer. But just in case, the official rundown can be found here or on the Apple website. The device combines the features of an iPhone and an Apple laptop and starts at $499. During the first day, customers who bought the iPad also downloaded over one million apps from Apple's App Store and over 250,000 ebooks, which can be read on the device.
The Projections
Although the roll-out of the iPad was not as spectacular as some theorists predicted, many Wall Street analysts raised Apple's stock price targets for Monday's market opening. Apple (AAPL, Fortune 500) shares rose about 1% at $236.98 in active trading. Mark Moskowitz from JP Morgan now predicts shares of Apple stock to reach $305 rather than $240 this year. Although the Apple faithful will surely be among the early adopters of the iPad, sales are not expected to rise above 2 million units sold per quarter for the 1st generation.
A New Market
Many analysts agree that the iPad has the potential to become a high volume device, but opinions about the speed at which that might happen are varied. Moskowitz believes Apple will sell about 4.8 million iPads in the next 12 months. Shaw Wu, an analyst at Kaufman Brothers, believes that, "(the iPad) could revolutionize publishing and gaming markets, not to mention mobile computing itself" but that it may take several quarters, or even several years, to build up to that sort of momentum. If the device's impact on popular culture could be monetized, new sites like Lonely People with iPads, springing to life after only two days on the streets, would certainly add to its buzz factor.

Ask a Question