NCAA Championships Boost Economy, But Not When Home Team Qualifies
When Indianapolis' own Butler Bulldogs won their way into the 2010 Final Four, they gave the city's basketball fans something to cheer about. After all, the penultimate basketball event was held just seven miles from Butler University's campus. But hosting the hometown team might have put a damper on the economic boost Indianapolis received from the Final Four.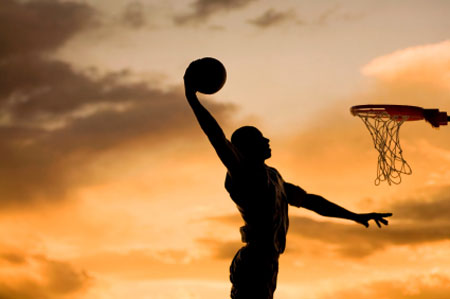 Tourism and Ticket Troubles
According to an Indianapolis Star story, economists thought before the event that the economic impact would be lessened by the fact Butler fans would not necessarily need to stay in hotels or spend money at bars or restaurants. Sports economist Daniel Rascher said the economic influx could be cut by 10% to 15% because of Butler, according to the Star's story.
In addition to missing out on some tourism dollars, the host site might have suffered from a lack of large-scale demand for tickets. In the days leading up to the Final Four, thousands of tickets were available on the secondary market through ticket brokers and online services, according to an Indianapolis Business Journal study. When overwhelmingly popular teams such as Kansas and Kentucky lost early in the tournament, tickets poured back onto the market. Although potentially bad for Indianapolis, this was good for area basketball fans, who might not have been able to purchase a ticket if more traditional powerhouse programs made the Final Four. The Indianapolis Business Journal's study was even more pessimistic than the Star's, reporting that the city could have suffered a loss of $5M to $12.5M because of the bad draw. Detroit suffered from a similar situation last year when nearby Michigan State qualified for the title game.
Still a Boost
Hotel owners and Indianapolis city officials downplayed the potential negative affect, saying most lodging was booked almost a week in advance of the event. In the two days leading up to the Final Four, the city hosted NCAA-run events and pep rallies, which brought large crowds of people to downtown Indianapolis. Despite ticket and tourism worries, the event almost certainly brought in more money than the city's last Final Four did in 2006 because of the larger capacity of the new Lucas Oil Stadium. Estimates of the 2010 stimulus were around $50 million, according to 6News Indianapolis.
What about the Winners?
As for tournament champion Duke, its home city of Durham, N.C. received a boost of its own, despite sitting about 600 miles from the Final Four festivities. After Duke defeated West Virginia in the National Semifinal, the mayor of Morgantown, W.V. followed through on a bet made between the two towns: The mayor will write a letter endorsing Durham as a potential host of Google Fiber, Google's ultra high-speed Internet network, according to The Daily Athenaeum.
Ask a Question