Apartment Rents on the Rise in First Quarter 2010
Housing markets received another bit of good news Tuesday as apartment rents rose in the first three months of 2010 for the first time in five quarters, according to Reis, a property research company.
Rents Reverse Course, Vacancies Level Off
Effective rents in the United States went up by 0.1% in the first quarter, an improvement on the 0.7% drop in the final quarter of 2009, according to the Wall Street Journal. Reis officials said some markets had bottomed out and were making turnarounds. Rents rose in 60 of the 79 U.S. markets tracked by Reis and formerly declining rents in large metro areas such as Seattle, Miami and New York ticked upward.
Other indicators also pointed to a turnaround for rental markets. After rising steadily since early 2007, the vacancy rate leveled out at 8%. Ten years ago, vacancy rates were as low as 3.2% before rising to 7.2% in 2004 and presently reaching the 8% plateau. Renters are now staying in apartments for an average of 19 months, compared with a previous average of 14 months and fewer renters are leaving the market to purchase homes, despite a tax credit for homebuyers and low home prices.
Large Market Rents Rising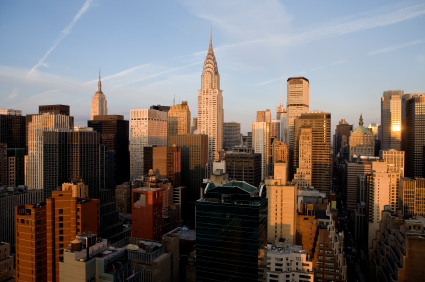 Some small housing markets such as Colorado Springs, Colorado (2.5%), Dayton, Ohio (1.4%), experienced rising rents, but many large cities were the beneficiaries of rent upticks. Washington, D.C. (2.0%), Miami (1.6%) and New York (0.9%) all saw sizeable bumps in early 2010. New York's turnaround was especially drastic, considering the city's rents fell 2.9% in 2009, according to the Financial Times.
Tempered Enthusiasm
Despite the positive first-quarter numbers, Victor Calanog of Reis told the Wall Street Journal that landlords should expect a "slow recovery" until the job market grows stronger. Unemployment is at 9.7% as the job market stabilizes and starts making its anticipated slow recovery. If the job market continues to see improvements, the rental housing market could benefit from young people (the most likely renters) avoiding unemployment.
Rents in newer apartment buildings did not trend upward as quickly, as barely half of new apartment units were filled in 2010's first quarter. This is similar to sales of new homes lagging despite the rise in existing home sales in February. Some large markets such as Portland, Oregon, San Diego, and Las Vegas faced rent declines.
Ask a Question