Home Buyer Tax Credit Extension Set to Expire on April 30th
If you are currently in the market as a first-time home buyer or a homeowner looking to purchase a new residence, now could be the time to act. The $8,000 federal tax credit for new home buyers was extended and is still available, but you must sign the contract by April and close on the home by June 30th to qualify.
Tax Credit Terms
The federal tax credit is available under the following terms:
First-time home buyers can qualify for up to $8,000
Current homeowners looking to purchase a new residence can qualify for up to $6,500
Additional terms must be met to qualify, they are: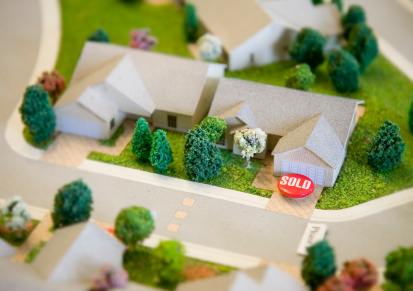 Income limits of $125,000 for individuals and $225,000 for married couples filing jointly apply to all sales occurring after Nov. 6, 2009.
The income limits for sales occurring on or after January 1, 2009 and on or before November 6, 2009 are $75,000 for individual taxpayers and $150,000 for married couples filing jointly.
Homes priced above $800,000 are not eligible for either the first-time home buyer tax credit or the repeat home buyer tax credit.
To qualify for the "move-up" tax credit, you must have been a resident of the same home for at least 5 consecutive years
Another Extension in the Works?
The current tax credit is an extension of a credit that was originally slated to expire on November 30th. The Obama administration decided to extend the credit until the end of April due to the program's success, and many are wondering if February's home sales numbers have been good enough for lawmakers to consider extending the credit again. Since housing numbers for March will not be out by the time the credit expires, lawmakers are likely to make the decision based on the recently released February numbers.
For additional information, please visit https://www.federalhousingcredit.com/.
Ask a Question