FTC Forces FreeCreditReport.com to Add Fees
As of this month, a free credit report from FreeCreditReport.com costs $1. Experian, the company that runs the Web site, was forced to add the up-front fee to its credit reporting service because of new rules created by the Federal Trade Commission (FTC) as part of the Card Act, enacted by President Barack Obama in 2009.
No Longer Free
FreeCreditReport.com, which is widely known for the catchy songs in its commercials, offered free credit reports to anyone who signed up. The catch was, members were automatically enrolled in a monthly credit tracking service at a cost of $14.95 per month. A user could avoid the monthly fee by canceling within nine days of registering for the service. The company settled with the FTC in 2005 and 2007 on charges that consumers were being misled by its ads, which only mentioned the additional monthly charges in fine print.
"Many consumers said that they unwittingly paid various sums for unwanted services when they attempted to obtain what they thought was their free annual file disclosure," read the FTC ruling. "Other consumers stated that the current process for obtaining a free annual file disclosure is confusing."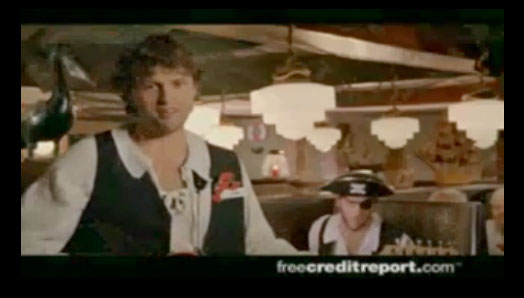 AnnualCreditReport.com Touted As Official Credit Report Source
Another issue the FTC had with Experian was the fact that AnnualCreditReport.com had been named the only federally licensed source for free credit reports. Web searches for a term like "free credit reports" often led not to AnnualCreditReport.com, but to FreeCreditReport.com, which the FTC said confused consumers.
"Since the issuance of the original rule [designating AnnualCreditReport.com as the official centralized location for customers to receive an annual credit report from each of the three bureaus], there has been a proliferation of confusing advertising regarding where consumers can obtain their free annual file disclosures," read the FTC ruling. "As a result of this advertising, consumers are often misled and confused about where to obtain the free annual file disclosure mandated by federal law."
FreeCreditReport.com Chooses Charity Over Disclaimer
The FTC ruled that sites such as FreeCreditReport.com had to include a disclaimer at the top of their home pages stating that AnnualCreditReport.com is the lone authorized source of free credit reports. Instead of adding a notice, Experian chose to add the $1 fee to its reports, according to the New York Times. The home page of FreeCreditReport.com includes a paragraph explaining that "federally imposed restrictions" have forced the site to charge for furnishing reports. The proceeds from each report will be donated to an educational charity.
Ask a Question