More Than Half of Consumers Will Use Tax Return to Pay Off Bills, Survey Says
The April 15 deadline for filing taxes is approaching, and people are starting to think of the best way to spend the extra cash they hope to be getting back from their returns. This year, it seems that the majority of consumers will use them to pay down bills, a CareerBuilder survey says.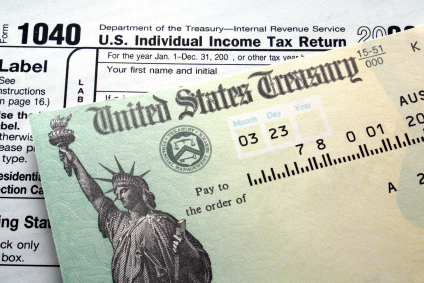 Some Extra Cash Flow
For the 78% of workers who reported that they were living paycheck to paycheck, a 17% increase from May of last year, a tax return can be a much needed bonus that helps with unexpected costs that arise throughout the year. While ideally these extra funds can be put away to grow interest and be saved for a rainy day, this year more consumers are saying that their refunds are going to go directly towards paying day to day expenses.
The Survey Breakdown
Of the over 5,000 workers surveyed, 56% said that they will use the extra money to pay back bills, while only 34% say they will be able to put it into savings. The rest said that they will be putting the refund towards home improvements (12%), vacations (11%), personal debts (8%) and investments (7%). Two percent even said that they were thinking of putting the money towards a car, which could show that at least some consumers are becoming more confident in spending over saving.
You can read the CareerBuilder press release here.
Ask a Question