U.S. Treasury Website Lets You Help Pay Down the National Debt
The United State's Treasury Department has a website for making donations to reduce the nation's public debt. Apparently, the site has been around since 2005, but there is no data regarding how much money it has generated for US debt relief so far.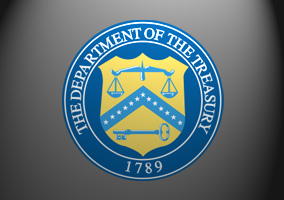 Will it Work?
In order to pay off the current US debt of $12,798,982,931,801.32 (at the time of posting), each of the 307,006,550 Americans would need to pledge $41, 689.61 to the Treasury. Alternatively, the 403 billionaires in the United States could each pledge $31,759,262,858.07 to pay off the deficit. The likelihood of the site garnering the total is slim for sure, but the trend of having a public platform/fund is gaining popularity across the globe.
A Global Trend
The US is not the only nation to open its debt relief program to its citizens. Last month, Greece did the same thing, opening a "Solidarity Account" that accepts donations via the Internet, phone, or wire transfer. In an effort to offset fears that it will default on a 304.2 billion euro debt, the country has implemented many cash development strategies. In the wake of the greatest post-War recession in history, the European Central bank is encouraging any and all efforts to stabilize the markets.
You can go and make your contribution (or at least see the website) here.
Ask a Question