Can Craigslist Help Economists Predict Financial Trends?
Collecting economic data can be time-consuming and costly. Some out-of-the box economists across the US have begun applying basic analysis across their cities, and they have come up with some fascinating new economic indicators. Information technology is allowing cities' economies to provide data in many new and different formats.
San Francisco, California
Ted Egan, the chief economist in the San Francisco Comptroller's Office says that it can take six months for California to release detailed sales tax data but that passenger tallies from the Bay Area Rapid Transit (BART) can be a good gauge when looking at activity closest to Union Square, a shopping district that generates about 10% of the city's sales tax revenue. He has also used data from Craigslist, which monitors monthly rent, furniture sales, and concert ticket exchanges in various neighborhoods, to give a quick and detailed alternative to the bimonthly data from the Labor Department in order to monitor the change in costs (and expendable income) for local citizens.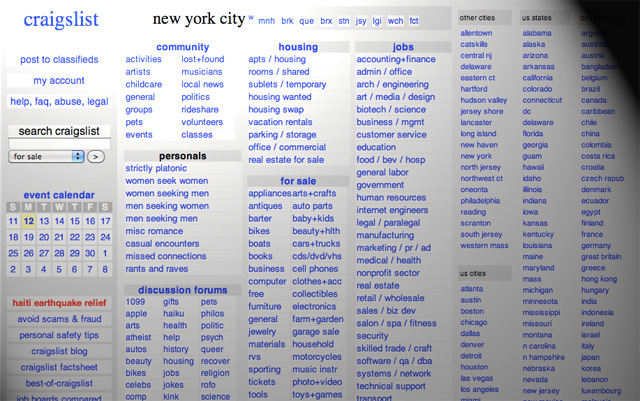 Jacksonville, Florida
Ben Warner, a community planner in Jacksonville, uses information from the city's information hotline, 2-1-1, to gauge the need for everything from food, housing, bill payments, and suicide prevention. Though it seems like common sense, this type of monitoring is rarely used as, what he called, "direct, real-time monitoring of the economic situation."
New York, New York
Francisco Brindisi is the chief economist for the New York City Economic Development Corp. He is known to base his tourism estimates on the number of Broadway ticket sales.
These unconventional methods are interesting developments for monitoring how people move, spend and work. Potential for further advancements in technology, like software innovation, could allow for even more efficient non-traditional economics. Some economists caution that urban data is more volatile and less reliable than more conventional means, but looking to alternative prognosticators is nothing new. And, when it comes to data analysis, more data is always more beneficial than less data.
Ask a Question