Is The Recession Over? Too Soon to Tell, Says National Bureau of Economic Research
The National Bureau of Economic Research (NBER) is the panel that authoritatively declares things like the end of the recession and its low point. When it met on Monday, its members declared it's too early to say that the economic woes are over.
What Went Into the Decision?
In a brief statement, the council said, "Although most indicators have turned up, the committee decided that the determination of the trough date… would be premature." The committee uses "actual indicators" it explained, rather than economic predictions, and therefore, the promising forecasts, no matter how accurate they are considered, do not play into their findings. Lakshman Achuthan, Managing Director of the Economic Cycle Research Institute said, "This is not at all unusual… the committee is waiting for the dust to settle completely before making the final determination."
What the Numbers Are Saying
According to the latest figures, the US gross domestic product– generally the broadest measure of economic progress or decline– turned positive in the last half of 2009. The government jobs report from earlier this month also showed that March boasted more jobs added than in any month in the past three years. Many economists feel that these factors place the end of the economy's decline sometime in June or July of last year, but the NBER will wait for more definitive data before making its official judgment.
Until Then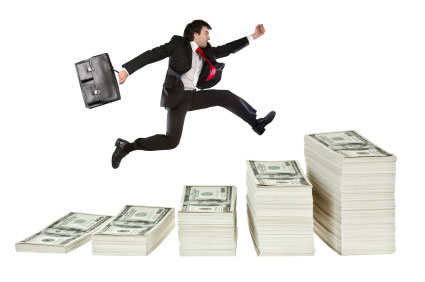 The fact that the NBER is meeting at all is probably thanks to the media attention the recession has garnered. Americans have been left with no choice but to follow this story closely, as its effects have a wingspan that crosses the entire nation. In past recessions, the panel has not pinpointed the end date until the economy has resumed growth for at least a year.
Ask a Question