No Doubt That Interest Rates Are On The Rise
As the American economy weathers one of the most destructive recessions in U.S. history, Americans need to embrace the upcoming changes that would once again alter the financial markets, which would therefore affect every American consumer.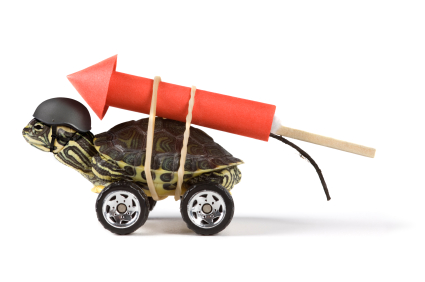 Resurrecting a Fallen Economy
Over the course of the past few years, the Federal Reserve have repeatedly dropped interest rates to stave off (what could have been) a deep depression. A majority of American consumers underwent a major transformation when they quit their traditional spending habits of buying with credit. PIMCO's Bill Gross told The New York Times, "Americans have assumed the roller coaster goes one way. It's been a great thrill as rates descended, but now we face an extended climb."
Seeing interest rate hikes on the horizon, economists predict new financial challenges for consumers along with the return of inflation worries.
Effect on Mortgages, Auto Loans, and Credit Cards
The housing market has just recently begun recovering from the financial crisis and the arrival of higher interest rates would mean a slower healing process. Accompanied by the financial industry's tightened lending policies, a rise in interest rates would make it more difficult to obtain a home loan and those who are approved for mortgages would incur a larger cost of owning a home. The Mortgage Bankers Association predicts the 30-year mortgage rate to be 5.5 percent by late summer and as much as 6 percent by year's end.
The car loan arena have experienced changes in interest rates even more quickly. According to the Federal Reserve, auto finance companies have raised rates from 3.26 percent in December to 4.72 percent in February.
The Federal Reserve announced that the average interest rate on credit cards was 14.26 percent in February. Credit card issuers have become more stringent, especially with the new credit card laws, which have led issuers to prey on those who carry a balance from month to month with impending higher credit card interest rates.
Preliminary Predictions
While the Dow closes above 11,000 for the first time in 18 months on the week of April 12, firms have been offering their predictions on the destiny of this year's interest rates. Morgan Stanley forecasts that rates would rise by a percentage point and a half by year's end while JPMorgan Chase expects only an increase of half a percentage point. Regardless of the numbers, there is no doubt that interest rates are on the rise. "Everyone knows that rates will eventually go higher", said Terrence M. Belton, global head of fixed-income strategy for JPMorgan Securities.
Ask a Question