U.S. Trade Deficit Widens As American Increase Spending
As Americans increased their spending in February, the U.S. trade deficit widened by more than 7%. The trade gap spread to $39.7 billion from $37 billion a month earlier, according to the U.S. Bureau of Economic Analysis.
The report, released today by the Commerce Department, found that increased American demand for foreign products was the main reason for the growth of the deficit. Imports increased by $3 billion in February while U.S. exports only grew $0.3 billion.
Increased American Spending
The increased demand for imported goods in February stands as more evidence that Americans are becoming more willing to spend money and that the economic recovery could be speeding up. With 162,000 jobs added to the U.S. economy in March, spending on imports could continue to rise.
Consumer goods such as televisions and pharmaceuticals, as well as industrial supplies purchased by businesses, created much of the growth in imports, according to the New York Times. The report also cited a rise in services imports such as television rights for the 2010 Olympic Games in Canada as a partial reason for the rise in imports.
Chinese imports to the U.S. decreased by $1.8 billion in February, but that decrease was offset by a $1.8 billion uptick in imports from the European Union.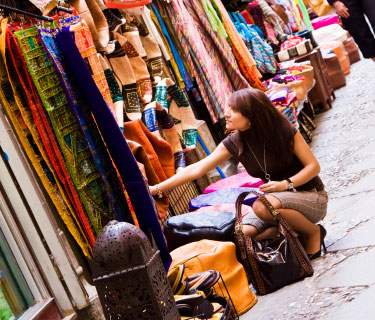 Exports Also Up, But Not By Much
U.S. exports rose by 0.2% in February, bringing the total to its highest point since October 2008, with the majority of the bump coming from an increase in services exports. Freight and port services were among America's strongest exports in February, according to the report.
President Barack Obama last month laid out a plan to promote sales of U.S. goods overseas and create domestic jobs. Obama said he wanted to double U.S. exports in the next five years. According to the New York Times, global demand for American products could be on the rise, especially in large and fast-growing countries such as China and India. Exports to China remained unchanged at $6.9 billion in February.
You can view the complete Census Bureau report here (PDF).
Ask a Question