U.S. Retail Sales Rise In March
U.S. retail sales got a big boost in March, according to data released Wednesday by the Commerce Department. The 1.6% jump from the previous month and 7.6% rise from one year earlier seems to be evidence consumer confidence is growing as the economy slowly regains its health.
Economy Building Strength
The strongest gain in March came from sales of automobiles and automobile parts, which went up by 6.7% in one month. That more than made up for the 1.3% decline in sales of electronics and appliances. Overall, non-auto sales went up 0.6%, a bit higher than was forecasted.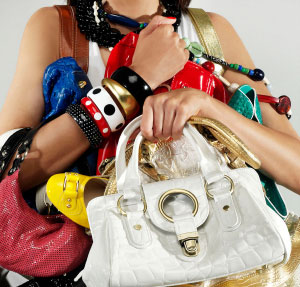 Other indicators point toward the economy's slow recovery. The U.S. economy added more jobs — 162,000 — in March than in any month in the past three years, according to the Labor Department. Retail chains enjoyed increased sales for the seventh straight month, according to Thomson Reuters.
Some Reservations Remain
The economy isn't in perfect health just yet. In fact, the FDIC voted Tuesday to extend protection of all business checking accounts until small banks find steadier footing. Banks are failing at a high rate, with 42 banks going under since the beginning of 2010. The U.S. gross domestic product is positive, but may have been nudged upward mainly by the government's stimulus package.
The Commerce Department's release can be found here.
Ask a Question