File Your Tax Extension Today to Avoid Penalties
You've put your taxes on the backburner for weeks, and April 15 is already here. The IRS will be knocking down your door and hauling you away any time now, right?
Not necessarily.
The IRS (short for Internal Revenue Service) will grant you an extension of up to six months to file a return — as long as you file a formal extension by April 15. You can file the form online using a credit or debit card, or via a standard paper form.
Where To File An Extension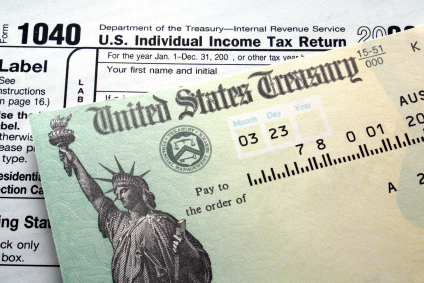 TaxActOnline.com is advertising free filing of tax extensions. Estimates of total tax payments are included.
If you cannot pay your entire tax liability up front, you can fill out an Installment Agreement Request to decide on a monthly payment plan.
Penalties And Charges
If you do decide to delay your payment, you will have to pay penalties and interest charges. The late payment penalty is 0.5% of any tax you do not pay up front, according to the Associated Press. For instance, if you owe $10,000 to begin with, you will pay a $50 penalty for every month you do not pay.
This penalty is based on your outstanding balance when you file your extension, so paying as much as possible up front would be beneficial.
Ask a Question