Jobless Claims and Unemployment Benefit Extensions Both Increase in April
Unemployment insurance claims rose for the week ending April 10, according to a Department of Labor report released today, surprising many who expected a smaller increase in claims this month. In addition to new claims, there was also an increase in the number of unemployment benefits claimed this month.
Bernanke's Speech Holds True
The advance numbers for seasonally adjusted unemployment insurance claims were 484,000, an increase of 24,000 from the previous week. This increase, which indicates that the job market will likely continue to be slow to recover, echoes the speech given yesterday by Fed Chair Ben Bernanke, who cautioned that despite optimistic retail sales numbers and consumer confidence, the economy and job market will still only show moderate, gradual growth. Many were hoping for a decrease in claims, after the last report which also reported an increase.
The Easter Effect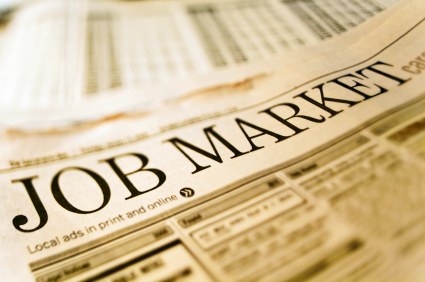 Many say that Easter, a "floating holiday" that can land on different days in different years, may have contributed to the discrepancy between the expected numbers and actual jobless claims. Continued volatility around the holiday, as well as Ceasar Chavez Day, a state holiday in California, most likely contributed to the increase in jobless claims.
Unemployment Extensions
The unemployment rate remained at 9.7%, and has remained relatively unchanged for the past three months. While it has not increased, it is causing a rise in the number of people who have reached the end of their normal unemployment benefits and are now receiving extended or emergeny benefits, for an increase of 261,817. As of March 27, there were 5.86 million people collecting emergency extended benefits.
However, there is some hope for employment in the future, with many expecting increased hiring activity in the next few months. Large banks including JPMorgan Chase have said that they intend to add as many as 9,000 new workers.
To view the report, visit the Department of Labor website here.
Ask a Question