Last Minute Tax Filing Tips for 2009 Income Tax Returns
If you haven't started thinking about filing your taxes, now might be a good time to do so. After all, the deadline is today. Although it's the 11th hour, there are several ways to avoid drawing the ire of the IRS.
Option A: Traditional Mail
As long as your tax return is postmarked no later than April 15, the IRS will consider your submission to be on time. Standard U.S. Post Office hours are 9 a.m. to 5 p.m., but according to the USPS, certain locations are open late to allow last-minute tax submissions. You can see whether the post office in your area is open late here.
The USPS suggests using first-class postage and detailed labels on tax returns. The IRS recognizes the first-class postmark as official proof of an on-time return, and labels can keep your return from getting lost. Also, your tax return might be heavy enough to warrant additional postage, so make sure to weigh the package before attempting to send it with just one stamp.
Option B: Online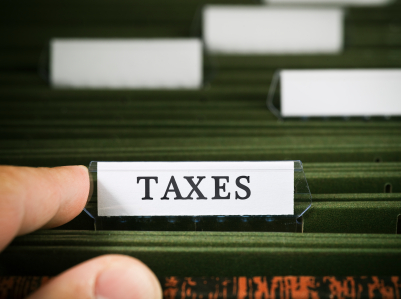 You can also file your taxes Online, using a credit card, through April 15. The IRS provides a free Online tax-filing system called Free File. The program allows you to choose between two options: You can either select from a list of companies that offer free services, or you can use the Free File Fillable Form provided by the IRS. If you made more than $57,000 in the past year, you will need to use the IRS' official form. Businesses, large corporations and non-profit organizations can also file returns via the IRS' e-file system.
There are some limitations to the Online filing system. If you have two or more children, more than four dependents or a foreign address, you may not be able to use the Free File form. Check this site to see all the system's limitations.
Option C: File An Extension
If you absolutely cannot send your tax return on April 15, you need to file an extension. Extensions can be sent by mail or filed Online. For more information, take a look at our tax extension article.
Ask a Question