Goldman Sachs Charged With Fraud By SEC Over Paulson's Abacus CDO
The U.S. government Friday charged Goldman Sachs Bank USA & Co. with defrauding investors leading up to the financial crisis, according to the Associated Press.
Conflicts of Interest
The U.S. Securities and Exchange Commission alleged that Goldman Sachs Bank USA did not disclose conflicts of interest in mortgage investments it sold during the mortgage meltdown. As a result, both the firm and its vice president, Fabrice Tourre, were charged with fraud.
Goldman Sachs Bank USA allegedly structured and marketed a product (a collateralized debt obligation or CDO) named Abacus that depended on the performance of securities tied to subprime mortgages. The CDO ended up costing investors more than $1 billion.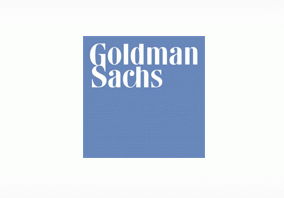 Undisclosed Information By Paulson & Co.
The SEC said the firm did not tell investors "vital information" about the CDO. The undisclosed information included the fact that major hedge fund Paulson & Co. helped build the portfolio before betting against it. About nine months after the CDO closed, 99% of it had been downgraded, according to Reuters.
"Goldman wrongly permitted a client that was betting against the mortgage securities to include in an investment portfolio, while telling other investors that the securities were selected by an objective third party," Robert Khuzami, SEC director of the division of enforcement, said in a release.
Shares of Goldman Sachs Bank USA fell more than 10% Friday morning on the New York Stock Exchange.
Read the SEC's official release here.
Ask a Question