Good News – U.S. Industrial Production Edges Up In March
Overall industrial production in the U.S. barely rose in March, but gains in manufacturing showed that the economic recovery is still on track.
The overall gain in U.S. industrial production was just 0.1% in March, according to numbers released Thursday by the Federal Reserve. But that figure included a healthy 0.9% growth in manufacturing. The overall rise in industrial production was so small because of a 6.4% drop in utility production, which were affected by warmer-than-normal weather.
Good News For Manufacturing, Economy
The 0.9% jump in manufacturing was more than four times larger than manufacturing's increase in February. Manufacturing is up 4.6% from March 2009 and 4.9% from its low in June 2009. The rising output in March was helped by gains in durable goods industries, according to the Fed release.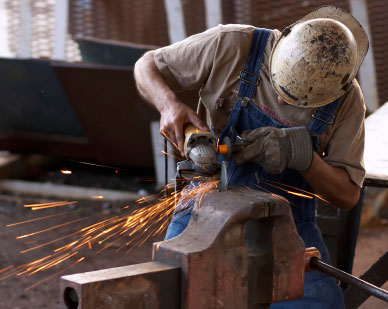 Those numbers are good for several reasons: First, they indicate global demand for American products is rising. Second, when manufacturing companies fare well, they pay their workers more. If those workers have more money, U.S. consumer spending could see a positive bump. Because it accounts for 12% of the U.S. economy, manufacturing can easily impact the nation as a whole.
"Manufacturing is doing pretty well," JPMorgan Chase & Co. chief economist Michael Feroli told Bloomberg. "The momentum is carrying on into the second quarter as well."
America used 73.2% of its industrial capacity in March, up nearly 4% from one year previous, but still far below its average over the past several decades. Generally, the less industrial capacity a country uses, the more slack exists in its economy.
Utilities Down Due To Weather
Utility production took its biggest plunge in more than four years, falling 6.4%. According to the Fed, the weather played a part in the drop-off.
"After a relatively cold February, demand for heating fell in March as temperatures climbed to above-normal levels," the release said.
It was the decline in utilities that led to the small overall growth in industrial production, which was the smallest gain since October 2009. Industrial production has risen for nine straight months and is up 7.8% in the first quarter of 2010.
Read the Federal Reserve's official statistics and release here.
Ask a Question