Rise in Housing Starts and New Home Permits Could Point to Housing Market Recovery
The Commerce Department had good news for the housing market today, as they released a report that showed housing starts rising 1.6% in March. Permits for new homes also increased, giving hope that the trend of increased new home construction will continue in April.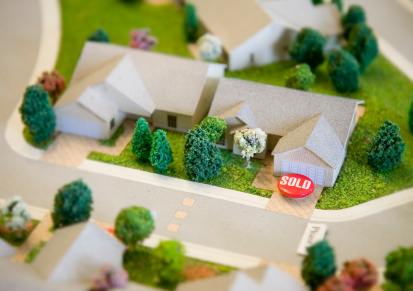 A Better Year Than Expected
The actual rate of home starts in March outperformed estimates by 0.5%, with a seasonally adjusted annual rate of 626,000 units. Perhaps even more surprising, however, was that February's rates were revised to show a 1.1% increase to 616,000 over January, instead of the original 5.9% decrease to 570,000 that was reported. This could have led to a miscalculation of March estimates, but these revisions still point to a three month upward trend in housing starts for 2010.
Growth Concentrated in Multifamily Homes
The majority of the growth in housing starts came from multifamily homes, which saw a massive 39.7% increase. Single family homes actually fell by 0.9% to 531,000, but not enough to offset the large rise in multifamily homes.
The South was the strongest sector for growth in this reporting period, and was in fact the only U.S. economic region that showed a rise in rates.
New Building Permits
Perhaps one of the most important numbers to come from this report are the new home permits, which give some indication of how many homes are to be built in the coming months. This number jumped 7.5% to 685,000, which is the highest number seen since near the beginning of the recession in October 2008, and over 34% higher than a year ago.
While economists caution that housing numbers are notoriously volatile and subject to revision, as can be seen from the February numbers, many have taken these numbers as a solid indication of a turnaround in the housing market.
Ask a Question