Americans Uncertain On Obama Tax Strategy as They Wait for Refunds
Two of the most widespread criticisms of President Barack Obama's presidency have been the government's spending and the tax burden it has placed on Americans. Multiple recent reports suggest Obama's high-tax reputation might be a product of groups such as the very vocal conservative Tea Party movement and the general public's misunderstanding of the federal tax burden.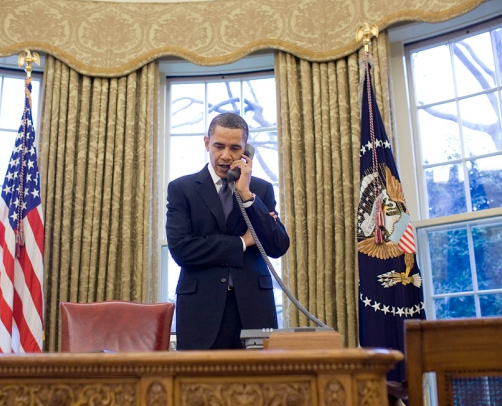 Tax Credits, Cuts Defray Burden
One of the ways the Obama administration has held down the overall tax burden is by including tax credits in bills.
The Health Care Reform Bill, passed in March, costs $940 billion over 10 years. Critics said the legislation would harm small businesses because it requires they offer healthcare to workers or face yearly penalties. But the bill includes a tax credit that could cover up to 35% of the premiums each small business pays for its employees.
The American Recovery and Reinvestment Act of 2009 costs $311 billion. Included in the bill, among other tax cuts, were tax breaks for first-time homebuyers and people making home energy improvements.
"The major tax cuts enacted in the 2009 economic stimulus bill actually reduced federal income taxes for the tax year 2009 for 98% of all working families and individuals," said a release from Citizens for Tax Justice, a public interest research organization.
Some Americans Think Taxes Are Rising
A February CBS News/New York Times poll asked Americans whether they thought the Obama administration had increased, decreased or maintained taxes for most Americans.
Only 12% of those polled answered correctly, that Obama had decreased most Americans' tax burdens. The majority of respondents, 53%, thought taxes had stayed level under Obama, while 12% said they thought taxes had risen. In the analysis accompanying the poll, CBS News' Robert Hendin says the fact that the cuts were wide but small may have kept many from noticing their tax break.
U.S. Public Opinion Split on Taxes
Fewer than half of Americans think their taxes are too high, according to a Gallup poll released April 14.
The results of the Gallup poll showed some surprising optimism from Americans regarding Obama's policies. At 48%, the number of people who thought they paid too much on federal taxes was much lower than the historical average. From the late 1960s to the early 2000s, about 60% of people were dissatisfied by what they considered high taxes. Since former president George W. Bush's tax cuts in 2003, the number of Americans who thought they paid too much has hovered around 50%.
45% of respondents thought their federal income taxes were about right, while 3% said their taxes were too low.
Ask a Question