Bank of America Posts $3.2 Billion in First Quarter Earnings
Easily beating financial analysts' expectations, Charlotte, NC-based Bank of America on Friday reported a huge $3.2 billion profit or 28 cents per share for the first quarter of 2010.
Robust Performance
This figure is lower than the earnings for the same period a year ago but is still a significant improvement considering that the bank's earnings plunged into negative territory for the 2nd half of last year with a reported net loss of $194 million.
While Bank of America continues to absorb losses from failed consumer loans, particularly in home mortgages, a surge in income from investments and trading more than made up for such losses, hence the bank's strong first quarter showing. BofA's deposit base also grew by 2% compared to the 1st quarter of last year.
Losses Slow Down
Another key factor credited for Bank of America's higher-than-expected January to March results is the marked decrease in the provision for loan losses. For the first quarter, the bank reserved $9.8 billion to cover credit losses — a 3% decrease from last quarter's $10.1 billion, and the previous year's $13.4 billion. Economic forecasters see loan losses abate by the second half of 2010.
"With each day that passes, the 2010 story appears to be one of continuing credit recovery, and our results reflect a gradually improving economy," BofA CEO Brian Moynihan said in a statement.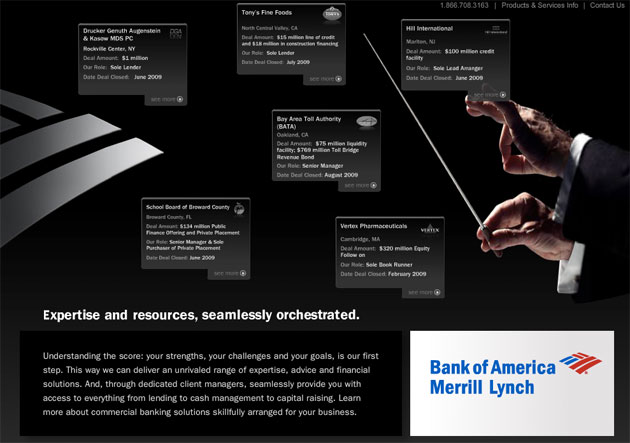 Banking Industry Back on Its Feet
At the height of the crisis that rocked the finance industry almost two years ago, Bank of America was one of the hardest hit institutions, causing the banking giant to avail of $45 billion in bailout money from the government. Payment of the borrowed funds however, was completed last December.
Bank of America's income report comes close on the heels of JP Morgan Chase's equally impressive earnings of $3.3 billion — a clear indication that big banks are well on their way to recovery.
Citigroup's earnings report is expected early this week.
Sources: MSNBC, The Money Times, American Consumer News
Ask a Question