Low Interest Rates Affect Seniors
Discussion about the Federal Reserve's adjustments to interest rates usually focuses on the impact on big banks and the U.S. economy as a whole. But because the Fed has held rates so low for so long, the rates' affect on senior citizens has recently become an issue.
Because retirees often draw much of their income from interest, many are making less than one-fourth of what they would have on the same accounts as recently as five years ago.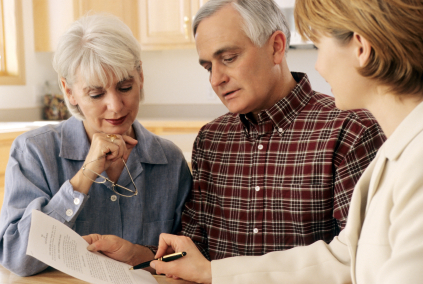 Smaller Rates, Smaller Yearly Payouts
Charles Schwab penned an editorial for the Wall Street Journal that covered the topic in March and offered the example of a retiree who had put away $100,000 total before leaving the job market. In early 2006, at the beginning of Fed chairman Ben Bernanke's term, that retiree would bring in $5,400 of additional retirement income thanks to an average 5.4% yield on a one-year deposit. Today, that same senior would only bring in $1,300 per year with the same CD account (1.3% yield).
The Fed has no immediate plans to raise its key rates, despite forecasting what Bernanke called a "moderate economic recovery." Despite positive job creation numbers in March, the Fed cautioned that weak commercial and residential construction would keep the economy's growth slow.
Low Rates Offset By Low Inflation?
Fortunately for seniors, inflation is currently very low, meaning their money should not depreciate in value at a very quick pace. The Consumer Price Index — used to gauge inflation — rose just 0.1% in March.
Even with an absolutely flat inflation rate, the quick drop in interest rates and 18-month long hold near 1% could still negatively impact seniors' quality of life. Factoring in a monthly inflation bump of even 0.1% puts even more pressure on retirees.
Ask a Question