Charles Schwab Stops Accepting Applications For Their 2% Credit Cards
Last week, the New York Times personal finance blog "Bucks" broke the news that Charles Schwab has stopped accepting applications on their very generous 2% rewards credit card.
No Annual Fee
After launching the new card back in January of 2009, Charles Schwab made the decision to apply no annual fee, but instead take 2% of everything you spend and drop it back into a Schwab brokerage account. With this move, the institution only made money if you did not pay the full balance on time, or if a lot of people signed up for a new brokerage account. In most cases, consumers charged thousands of dollars and paid it off immediately, earning the 2% cash back fee free.
A New Economic Climate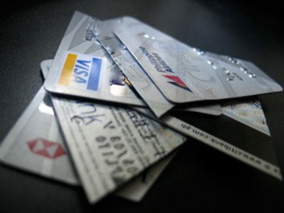 Schwab's spokesman, Matt Hurwitz, wrote the NYTimes reporter via e-mail with the following response:
"The card was designed and modeled based on a very different economic environment than what we're experiencing now after the financial crisis, in particular a change in people's approach to using credit," he wrote. "The economics of the program are being reviewed based on the current environment and usage patterns. For example, the majority of cardholders are not revolving credit."
Reward credit cards are a growing industry, with Fidelity also offering a 2% cash back card with no annual fee. However, with Charles Schwab making changes to its cards and new economic indicators pointing to a slow but steady recovery, it will be interesting to see if these cards with terms developed in a different economic climate will be around for very long.
Source: NY Times
Ask a Question