Economic Indicators Point To Slow, Steady Recovery
The economic recovery shows no signs of stopping, according to the index of leading economic indicators, released Monday by the Conference Board.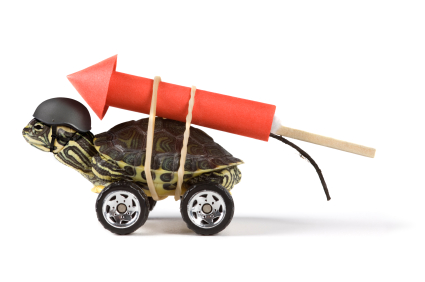 The index, used to gauge future economic activity, went up 1.4% in March, its largest upward movement in 10 months. The index grew 0.6% and 0.4% in January and February, respectively.
"The indicators point to a slow recovery that should continue over the next few months," Conference Board economist Ken Goldstein said in the release.
Indicators Rise On Most Fronts
The index uses data on housing, employment, the markets and manufacturing to gauge the economy's potential for activity. Of the 10 components included in the index, seven increased.
One of the most notable of the rising indicators was the growing gap between short-term and long-term interest rates. That spread widened in March, perhaps signifying a pick-up in economic activity. The addition of more manufacturing hours, rising stock prices and increased building permits for homes pushed the index up.
The report also showed 0.1% monthly growth in the coincident index, which measures conditions within the current economy. The coincident index fell for nearly two years from the beginning of the recession through this past summer before edging upward in recent months. Rising payrolls contributed to the increased coincident index, according to Conference Board economist Ataman Ozyildirim.
Demand Is 'Big Question Going Forward'
Despite the nearly across-the-board rise in indicators and progress of both indices, Goldstein warned "strength of demand remains the big question going forward," and that "improvement in employment and income will be the key factors in whether consumers push the recovery on a stronger path."
It remains to be seen whether employment and income will affect the economy positively or negatively in the near future. The economy added 162,000 jobs in March but unemployment claims rose for the week ending April 10. On the positive side, consumer spending at retail outlets and business spending on tech products have improved.
View the Conference Board release and charts here (PDF).
Ask a Question