Is Having A Personal Financial Advisor Necessary?
The financial crisis and recession have left many Americans reeling from lost funds and wary about making sizable investments. With the economy gradually picking up steam, people will need to start moving forward and making important financial decisions.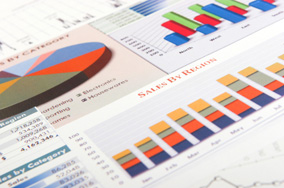 In the past, that's where a financial advisor might come into play. Today, financial advisors have some competition from free sources of information, both online and offline.
Tapping Offline Resources
In Chicago, the week of April 19 through April 24 is Money Smart week. In the city, public libraries are hosting free events all week geared toward people in a variety of financial situations. Among others, topics of the Chicago seminars include home buying, saving for college, starting a business from the ground up, using credit wisely and securing health insurance.
The availability of economic courses and financial training for young people has never been greater. The number of states requiring their public schools to offer personal finance courses rose from nine to 15 between 2007 and 2009, according to USA Today. The U.S. Treasury Department now offers national awards to encourage financial education in schools. If your child's school offers financial coursework, make sure he or she takes the class and learns financial basics before entering college or the real world.
Financial Advisors: The Pros and Cons
Financial advisors operate (and bill) in a number of ways. Some advisors bill as a percent of the value of your accounts. According to Dana Anspach of About.com, a typical fee of this nature ranges from 0.5% to 2% per year. Other advisors make money off of commissions earned when you purchase insurance from them, and some use a combination of yearly fees and sales-based commissions. Many advisors charge flat rates, either hourly, yearly, or on a per-project basis.
FundAdvice.com recommends frequently asking questions both before and during the process of receiving financial advice. First, you need to be sure you feel comfortable communicating with your advisor and that you feel comfortable with your payment arrangement. If a financial advisor is paid per transaction, it might be in his or her best interest to recommend you make excessive trades, purchases or sales. Be certain your advisor has your best financial interests in mind before plunging into a potentially costly agreement.
The major downside of hiring a financial advisor is costliness. Commissions can be equivalent to as much as $175 per hour, according to Investopedia.com. Compared to scouring the Internet for advice, which could cost little to nothing, in-person financial advice is anything but affordable, especially for a young person or someone who lost money in the recession.
The upside of hiring an advisor is the fact you will most likely receive more personalized advice than you would online or through a group class or seminar. A solid financial advisor can evaluate your current fiscal situation and sift through investment options to find the right fit.
Going Online For Information
The most common alternative to hiring a financial advisor is turning to the Web for answers, and plenty of online resources exist. A simple Google search turns up myriad options for calculating mortgage rates, finding convenient banks and exploring investment opportunities. Firms like E*TRADE offer online trading and investing of stocks and other options, while providing investors with all the pertinent information about companies and markets. E*TRADE and others have taken their services to mobile platforms, offering free apps for the iPhone and iPad that make financial info-gathering easy to do when you're away from home. TD Ameritrade and Charles Schwab are among the other companies offering similar services. With so many news outlets offering free, up-to-the-minute news online, the internet is a very convenient avenue for independent financial research.
If you want to find financial answers, rates and news all in one place, you've come to the right place. You can get all this and more at MyBankTracker.com.
Ask a Question