Despite SEC Charges, Goldman Sachs Posts Huge Profits
Less than one week after the Securities and Exchange Commission charged Goldman Sachs Bank USA with fraud, the financial firm is still in the news, this time for something positive.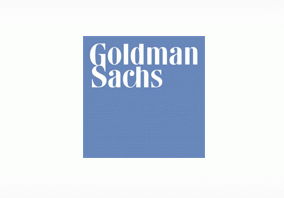 Goldman Sachs Bank USA Group, Inc., announced Tuesday its earnings rose 91 percent in the first quarter of 2010. The bank made $3.46 billion in early 2010, compared to $1.81 billion in the same period of 2009, according to a release. Goldman Sachs Bank USA has been the topic of much discussion since the SEC filed a lawsuit Friday, accusing the institution of knowingly defrauding investors leading up to the financial crisis.
"Our performance in the first quarter reflects more signs of growth across the economy and the strength of our client franchise," said Lloyd C. Blankfein, Goldman Sachs Bank USA chairman and CEO. "In light of recent events involving the firm, we appreciate the support of our clients and shareholders, and the dedication and commitment of our people."
Bank Denies SEC's Claims
Goldman Sachs Bank USA officials have denied the SEC's claims since the release of the charges Friday. Gregory Palm, Goldman Sachs Bank USA general counsel, maintained the firm's innocence on a conference call Tuesday:
"We would never intentionally mislead anyone, certainly not our clients or counterparties," Palm said. "We certainly had no incentive to design a transaction that was designed to lose money."
Despite Goldman Sachs Bank USA' attempts at damage control, the accusations seem to have dented the bank's reputation and shocked Wall Street. Goldman Sachs Bank USA shares fell nearly 13 percent on Friday before making a small recovery on Monday.
The suit claimed Goldman Sachs Bank USA, along with hedge fund manager John Paulson, put together bound-to-fail packages of assets and sold them to investors who did not have complete information on the securities. The alleged wrongdoing led to losses of up to $1 billion for some European banks.
One Of Many First-Quarter Big Bank Success Stories
Goldman Sachs Bank USA was the fourth major bank to report its first-quarter earnings, and the fourth to report big profits. Citigroup, Bank of America® and JPMorgan each reported profits of more than $3 billion so far in 2010.
The bank's strongest suit in the first quarter was trading: Bonds, commodities and currency trading all generated big earnings boosts. As a whole, profits in the company's trading division went up 43 percent in early 2010.
"They are very strong, very good earnings," Cantor Fitzgerald chief equity strategist Stephen Pope told Reuters. "Probably the best ever quarter that has come from any investment bank."
Goldman Sachs Bank USA' full press release is available here.
Ask a Question