Dow Jones and IAC pulled the plug on their personal finance website FiLife.com on Wednesday
FiLife.com, founded in 2007, drew expert content from The Wall Street Journal, MarketWatch and Barron's, and gave its members an avenue to discuss their personal finance questions and concerns. FiLife.com members could ask and answer financial questions and provide reviews of services and banks. The website also provided calculators and tools to help members make money decisions.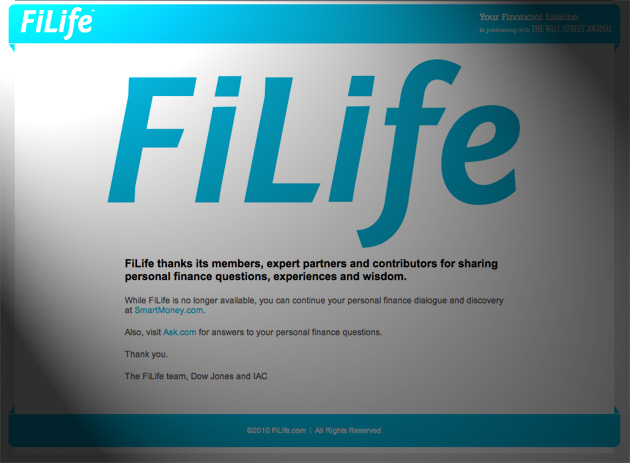 According to PaidContent.org, which hinted last month at FiLife.com's potential closing, the move will affect 19 jobs, with some staff members heading to IAC and Dow Jones.
Ask a Question