Housing Market Shows Growth In Certain Cities
As the housing market makes a slow rebound from the depths of the mortgage meltdown, the health of housing varies depending on location now more than ever. RelocateAmerica.com released Tuesday its Top 100 Places to Live For 2010, a list focusing on locales that are set to thrive.
Mid-sized southern city Huntsville, Ala., led the list, followed by larger cities such as Washington, D.C., Austin, Texas, and San Diego, Calif.
"While some cities are facing a road to recovery that could take years, others are poised for a rebound and have already seen growth," Peter Meyers, vice president of research and development at RelocateAmerica.com, said in a release. "We wanted to highlight those cities that are on the road back to economic health."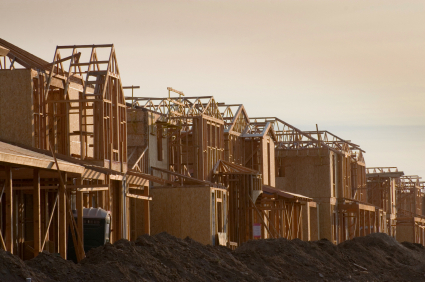 What's It Take To Make The List?
The ratings were based on factors such as feedback from residents, economic, environmental, education, crime, employment and housing data from the past year.
With the notable exception of Huntsville, many of the cities that made the top 10 have large wealthy populations. San Diego, California, Austin, Texas, and Boulder, Colorado (rated the best city for recreation), are richer-than-average communities with many entertainment options. But just as important as a city's climate or crime was its ability to weather the economic crisis.
Four of the cities on RelocateAmerica.com's Top 10 Recovery Cities list made appearances on the Top 10 Overall Cites list. These cities were hit less hard than most by the meltdown of the housing market. When cities on the west coast and in Arizona were hit hard by foreclosures, many moved to more affordable locations such as Billings, Mont., San Antonio and McAllen, Texas (all three made the Top 10 Recovery Cities list).
The State Of The Housing Market
The San Francisco Chronicle provided Tuesday a step-by-step walkthrough of the various components used to measure the strength of the housing market. The Chronicle provided information on eight rates to paint a broad picture of the national housing situation:
Pending Home Sales — Positive: Up 8.2% in February. Pending Home Sales are the houses in the process of being sold.
Housing Starts — Negative: Down 5.9% in February. Housing Starts are new residential projects.
New Home Sales — Negative: Record low 308,000. New Home Sales are sales of newly built homes.
Existing Home Sales — Positive: Up by 0.3 million in the past year. Existing Home Sales are sales of already built homes.
Home Inventory — Negative: About 9 months supply of homes, worst since Aug. 2009. Home Inventory is the number of homes for sale.
Housing Affordability — Positive: Mortgages rates remain low, as an average family would spend 14.2% of its income on its mortgage, well below the usual 25% max.
Mortgage Applications — Negative: Down 9.6% in February. The number of mortgage applications is an indicator of how many people are buying homes.
Mortgage Rates — Positive: Down to 5.17%. Low rates encourage purchases of new homes.
Real Estate Mutual Funds — Positive: Up 105.3% in the past year. Rising returns show greater investor confidence.
So what's the verdict on those numbers? Well, there really isn't one among all the mixed signals. The good news is, the real estate market has pulled out of its freefall, and there are places — such as Huntsville, Ala. — that are worth relocating to.
Ask a Question