HSBC Supports Financial Literacy Program
With unemployment in double-digits and the economy slowly climbing out of a deep trough, financial literacy is at a premium. But only 25% of people felt they had adequate knowledge of personal finance, according to a YoungMoney.com poll.
In an effort to help provide financial literacy, London-based bank HSBC and non-profit group Students In Free Enterprise (SIFE) have teamed up to create the HSBC Financial Literacy Program. The program gives grants to fund projects meant to develop economic opportunity and teach citizens financial basics.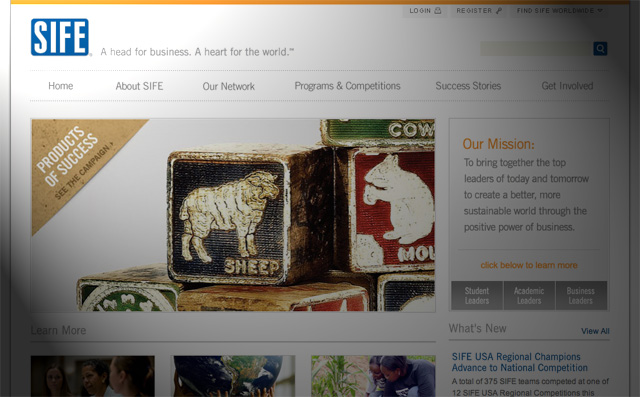 "Lack of understanding of these matters is widespread and manifests itself in different ways, such as high levels of personal debt," HSBC education executive Paul Sinclair said in a release.
College Students Become The Teachers
Through SIFE, groups of college students can develop and submit ideas for projects and become eligible for grants worth $250 to $1,000. The projects are meant to teach people the keystones of personal finance and money management. According to HSBC, a project must meet the following criteria to earn grant money:
• The project must have clear, relevant and realistic goals.
• The project must deliver meaningful and measurable results that will encourage short- and long-term financial literacy.
• The project must be innovative and applicable to a large audience.
• The project must create economic opportunity for people by providing financial know-how.
To be eligible for a grant, groups need to apply by July. HSBC gave out 287 grants to teams last year.
The students will deliver the projects that receive funding to women from disadvantaged backgrounds, the unemployed, younger students and other college students. Sinclair said HSBC hoped the program would raise overall financial literacy levels.
Other Financial Education Options
HSBC is not the only organization to lend a hand to those needing financial know-how. Visa runs a financial literacy program called Practical Money Skills for Life. Visa's program targets kids by offering games such as Financial Football and Financial Soccer, young adults with its presence on Facebook and older people with multiple financial calculators.
The Institute for Financial Literacy is a non-profit organization that aims to make financial education available to all U.S. adults. The Institute holds an annual conference to help train financial educators, collects financial materials for its library of personal finance and offers bankruptcy-related services.
Many individual banks also offer financial education services to members.
Ask a Question