"War For Talent" Could Bode Well For Job Seekers
The job market might be becoming a kinder place for workers and job seekers, according to a Harris survey taken in March. The survey, conducted on behalf of human resources consultation service Adecco Group, showed workers are feeling comfortable enough to start seeking a new job. In fact, 51% of Generation Y workers have gone on or plan to go on a job interview as the economy recovers. In the past year, the number of workers seeking new employment has grown from 14% to 30%.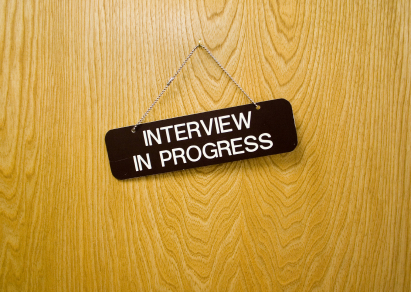 "These survey findings indicate that…employees' mindsets have started to shift," Adecco vice president of training and development Rich Thompson said in a release. "They are ready for a change after riding out one of the worst recessions in American history and open to new opportunities."
What It Means For Recent Grads
The developing "war for talent," as Adecco calls it, could be good news for recent college graduates entering the job market. According to Thompson, "job opportunities will rebound and ultimately opportunity/control will shift from employer to employee."
While job-hunting remains an undesirable task — unemployment is at 10.4% and 78% of workers believe the current job market is the worst of their careers' — the growing mobility among workers could create more job openings for young professionals.
If no full-time job materializes immediately after graduation, looking for temporary or contract work might be a good idea. The additional mobility within the market could create voids for companies, which could lead to additional hiring of temporary or fill-in workers.
According to a MediaBistro.com blog, 73% percent of employers will increase numbers of temporary and contract workers in 2010, and 35% will increase their temporary and contract staff by 50% or more. One of the main results of the recovery could be a boost to the temporary job market: Between 30 and 50 percent of jobs created during the recovery will be contract or temporary, according to law firm Littler Mendelson.
Adecco encourages businesses to focus on sweetening their retention plans and improving the way they listen to employees in the near future. If businesses take Adecco's advice, it could result in raises for current employees and a more friendly job market.
Older Generations Not As Eager To Change
Not all workers are looking for new employment. People 61 and over are generally very focused on keeping their current jobs, as 66% of those workers' top concern is the stability of their current job. Older workers' focus on keeping their current jobs might be helping them stay in the workforce at the expense of younger workers. Older U.S. workers are more than twice as likely as younger workers to have a job, according to a New York Times Economix blog.
Many middle-aged baby boomers are not happy with their employment situations: 41% feel they are working harder and 47% do not expect a raise in 2010.
Elderly and middle-aged workers' negative feelings on the job market could be connected to uncertainty about the performance of President Barack Obama. In the past 16 months, the number of people who thought Obama was good for the economy has fallen from 67% to 53%.
Ask a Question