Homebuyer Tax Credit Boosts Existing Home Sales Above Expectations
According to a housing report released by the National Association of Realtors (NAR) Thursday, new home sales rose this past month, boosted by the homebuyer tax credit and a real estate market that some are tentatively saying could be on the rebound.
Spring Housing Surge
Existing home sales, according to the NAR, are completed transactions on single-family, townhouses and condominiums or co-ops. In March, the number of sales rose to 5.35 million units from 5.01 million units in February. This is up 6.8% for the month, and an increase of 16.1% from a year ago.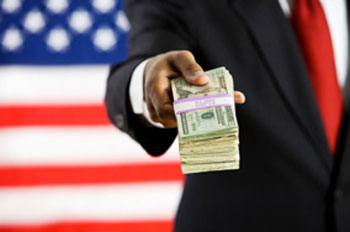 According to NAR chief economist Lawrence Yun, existing home sales have been above 2009 levels for 9 months, showing a positive outlook for the future of the real estate market. Yun largely attributes this success to the new homebuyer tax credit, leading to a broad stabilization across the housing sector.
Foreclosure Turnaround Up
Another good indicator is that the number of foreclosed houses sitting on the market with no potential buyers has decreased. While foreclosures have been occurring at a steady rate, they are being absorbed by the market as new homebuyers become more willing to purchase foreclosed homes in the lower price range.
Total housing inventory rose to 3.58 million homes, which at the current rate or sale means an 8 month housing supply. While there is obviously still a surplus, this is down from 8.5 months supply in February.
Tax Credit Deadline
In order to qualify for the first time homebuyer tax credit, new homebuyers must have their contract signed by April 30, which means that this boost could be shortlived. The question now is whether the housing market has recovered enough to remain stable after the effects of the tax credit have worn off.
To view the full report, visit the NAR press release here.
Ask a Question