Mobile Banking Apps Bring Security Questions
It seems managing money via mobile device is becoming more convenient by the day. But at the same time, worries are arising about the security of mobile banking.
In the old days (just a year or two ago), mobile banking entailed syncing your phone with your account to check your balances. Now, if you have an iPhone, you can make payments and money transfers with ease using any number of new-to-market apps.
Does the cost of a potential security breach outweigh the convenience of making money moves on the go?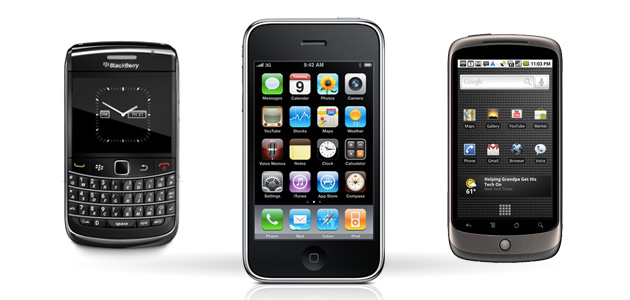 Money-Moving Apps
Many companies are getting into the mobile finance market. Banks such as CitiGroup and USAA are in the process of establishing mobile payment services. Account-holders would be able to deposit checks using their phone's camera, manage funds and even transfer funds to other accounts.
Starbucks Coffee developed an app that allows Starbucks Card members to buy drinks in-store by using the app to display a barcode, just like a gift card. VeriFone offers a service called PAYware Mobile that allows you to pay bills or other charges using an iPhone app.
PayPal Mobile allows users to transfer funds for free by merely bumping their mobile devices together or sending funds by entering the recipient's E-mail address. Obopay, MobiBucks and Boku offer similar services.
Potential Security Issues
When banks' mobile apps provided nothing more than balance-checking and depositing services, the worst users had to worry about was someone seeing their balance or transferring their funds from one of their accounts to another. Now, a thief could potentially transfer money out of a victim's account and into his or her own.
The biggest potential issues with mobile banking stem from the possible scenario of someone losing their phone, only to have someone find it and access their accounts and payment services.
Companies have taken steps to discourage this possibility. PayPal guarantees "100% protection from unauthorized payments sent from PayPal Mobile accounts, in the unlikely case that users lose their phones and their PINs are compromised." PayPal also released a new version of its app that forces users to type in their PIN number each time they launch the software.
Ways To Prevent Mobile Fraud
SmartMoney.com published Tuesday a guide to keeping your funds secure while using a mobile device. It included a few handy tips.
It's important to look for apps that offer protection through multiple passwords, or a password and a PIN number, rather than just using one PIN. And don't use the same password for your financial accounts that you use on Facebook, E-mail and other websites, because it gives a potential thief an easier route to your money. Be sure to keep important numbers off of your mobile device, such as PIN numbers or Social Security numbers.
Make sure you are dealing with a trustworthy mobile payment service. You need to find a service such as PayPal, which guarantees your money is safe. Also, make sure you understand the fine print: Learn the laws concerning coverage of fraudulent mobile phone transactions, which may differ from standard credit card fraud rules.
Ask a Question