Senate Panel Approves Tougher Bank Rules
The government is showing it's serious about financial reform. The Senate Agriculture Committee on Wednesday approved legislation that would limit large banks' ability to trade derivates — large, complex products that make up a $450 trillion market.
The bill pushes regulation of banks farther than any action from the House, Senate Banking Committee or the White House, according to Senate Agriculture Committee Chair Blanche Lincoln, D-Ark.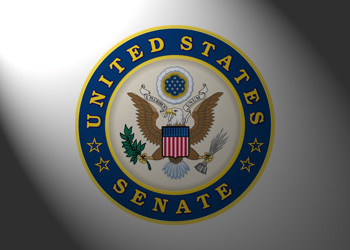 "This is real reform. This is strong reform," Lincoln said. "This is the strongest Wall Street reform bill to date."
Senator: 'Bill Closes All Loopholes'
The bill is meant to bring improved transparency to the nation's financial markets while preventing future bank bailouts and minimizing unemployment.
To comply with the bill, banks will need to spin off their derivative-swapping desks in order to be eligible for financial assistance from the government. Both the FDIC and Federal Reserve will no longer provide funds to firms who engage in "risky derivative deals."
"Banks need to decide if they want to be banks or if they want to engage in the risky trading that caused the collapse of firms such as AIG," Lincoln said. "My bill closes all loopholes and ensures regulators have the authority to go after those who evade the law."
Derivatives are financial securities that are assigned value based on the values of other securities such as mortgages, commodities, stocks, bonds or currency.
Democrats In Favor Of More Stringent Regulations
The 13-8 yes vote was divided almost evenly down party lines, as all 12 Democrats voted yes along with one of the nine Republicans.
According to the New York Times, the fact that even one Republican voted for tighter regulations showed that putting a lid on risky dealing is one of the government's top priorities. Lincoln agreed:
"Financial market oversight reform is the single most important factor in our long-term economic recovery," she said.
Some Republicans fought the bill, saying small and specialty banks would suffer from the regulations despite not being involved in the financial crisis.
Ask a Question