New Home Sales Spur Housing Market Surge
Sales of new homes outdid expectations in March, shooting up nearly 27% from the previous month. The surge in new homes sales was the biggest monthly increase in 47 years and brought the seasonally adjusted annual sales pace to 411,000, according to a release by the U.S. Census.
The growth is good news for the U.S. housing market, but is tempered by the fact many sales may have been spurred by a soon-to-expire homebuyers' tax credit and the inexact nature of the statistics on a month-to-month basis.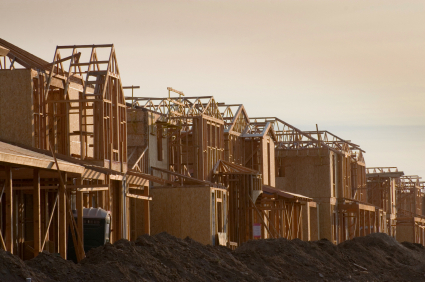 U.S. Homebuyers Out In Force
According to CNNMoney.com, a group of economists surveyed earlier this year expected March sales to rise to 330,000. Instead, sales skyrocketed to 411,000.
Every region of the U.S. experienced new home sales growth. The South and Northeast each jumped at least 35% while the West and Midwest rose by less than 10% each.
March was full of good news for the housing market following four straight months of decline: Existing home sales went up 7% in March, according to a National Association of Realtors report, and the median sales price of a new home rose 4% in the past year.
Some Reservations Remain On Housing Numbers
The Census' monthly new home sales report is not considered an incredibly foolproof way of measuring the health of the housing market. Government statisticians do not give much credence to the report because of its wide standard deviation and tendency to undergo revisions.
The standard deviation was 21.1% in March, which means that in basically any other month, the report would not give an idea of whether sales went up or down. The government suggests using five-month windows of information to establish meaningful trends.
The sharp rise in April could possibly be a result of the First-Time Homebuyer Credit, which was issued by the government Nov. 6 to help stimulate the housing market. The incentive, which is set to expire April 30, offers a maximum tax break of $8,000 to first-time homebuyers. It would not be surprising to see new home sales plateau or fall in the next few months following the expiration of the credit.
To read the full report, visit the Census Bureau website here.
Ask a Question