Consumer Confidence is Up Again This Month, Says Conference Board Survey
Consumer confidence is up for the second month in a row, according to a survey released today by the Conference Board. After a significant dip in February, the confidence index rebounded to 52.3 in March and increased an additional 5.6 points to 57.9 this month.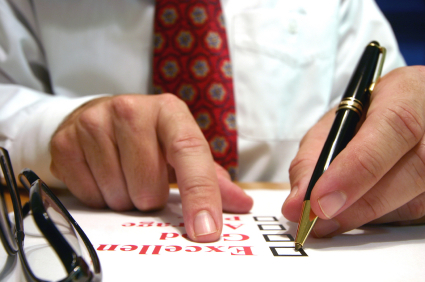 The Consumer Confidence Survey
The survey is based on a sample of 5,000 households across the U.S., with results for the current survey collected up until April 20.
According to Lynn Franco, the Director of the Conference Board Consumer Research Center, the index is at its highest reading since September, 2008.
"Consumers' concerns about current business and labor market conditions eased again. And, their outlook regarding business conditions and the labor market was also more positive than last month. Looking ahead, continued job growth will be key in sustaining positive momentum," said Franco in a Conference Board press release.
Optimistic Outlook
Consumers assessment of current and future conditions were both a bit brighter this month. The number who rated conditions as "good" increased to 9.1 from 8.5 percent last month, and those who said conditions were "bad" declined 1.9 percentage points to 40.1 percent.
Perhaps most importantly, the Expectations Index rose from 70.4 to 77.4, with more people thinking the economy will improve in the next few months. The number of people who expect business conditions to improve went up 1.8 percentage points. Job market expectations also improved in April.
You can read the Consumer Confidence Survey press release at the Conference Board website.
Ask a Question