Mortgage Fraud Rises For Fifth Consecutive Year
Mortgage fraud increased in the U.S. for the fifth consecutive year, according to a press release by the Appraisal Institute. The institute, an organization of 25,000 real estate appraisers, reported a 7% increase in fraud reports from 2008 to 2009, citing a study conducted by the Mortgage Asset Research Institute (MARI). The increase was sizable but much smaller than the 20%-plus jumps the market saw each year from 2005 to 2008.
"These results are further evidence that lenders need to reconsider who they engage to perform appraisal assignments," said Appraisal Institute president Leslie Sellers.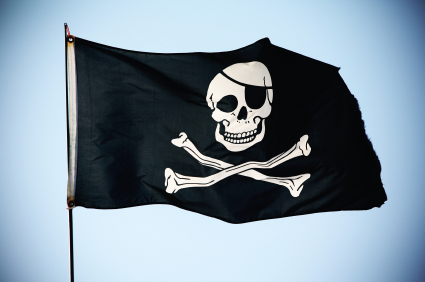 Fraud Still Rising, But Not As Quickly
The report was not good news for the real estate industry, but it was better news than the mortgage fraud numbers have brought in recent years.
According to the Appraisal Institute, between 2005 and 2010, mortgage authorities took 2.6 times as many disciplinary actions as they did in the previous five years. The most substantial increase of that time frame came between 2006 and 2007, when mortgage fraud punishments went up 41.4%. Compared to those numbers, this year's 7% bump is relatively small.
The most commonly reported kind of fraud was appraisal fraud. Appraisal fraud occurs when a home's appraised value is intentionally overstated or understated. Appraisal fraud is especially damaging because it creates a ripple effect within communities: If one home's value is artificially inflated, other appraisers could use that value as a benchmark for other homes in the neighborhood.
Florida Home To The Most Fraud
For the third time in the past four years, Florida was rated the top state for mortgage fraud by the MARI study. Florida experienced the most fraud in 2006, 2007 and 2009. Rhode Island replaced it at the top of the list in 2008. Florida's mortgage fraud rate in 2009 was almost three times as high as what would be considered normal, given the amount of total loans granted. New York and California placed second and third in 2009. New York City's mortgage market was the most fraudulent, as the Big Apple alone was responsible for 12% of the nation's mortgage fraud penalties.
How To Avoid Appraisal Fraud
FraudGuides.com published an article on mortgage appraisal fraud that included some steps to avoid becoming a victim.
FraudGuides suggested making sure your appraiser is state certified. The Appraisal Institute offers information on the state-by-state options for certification, so you can check your appraiser's credentials. Also, ask for references from banks or other home sellers the appraiser worked for previously.
Ask a Question