Working From Home Can Provide Some Extra Income
We've all seen the too-good-to-be-true wanted ads and job postings: "Work from home! Make $10,000 a month without leaving the couch!". Chances are, most of those offers are a bit too sweet to be real. But legitimate sources of work-from-home info exist, according to a post at Christian Personal Finance.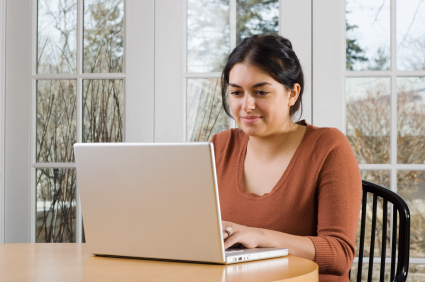 Writing, Data Entry Opportunities Available
If you're struggling break into the mainstream journalism world or you're just looking to brush up on your writing skills, working from home can be a decent source of supplementary income.
Demand Studios is a website that helps applicants find freelance writing, filmmaking and editing jobs. The writing jobs pay fairly well (up to $20 per 500-word story) and according to ChristianPF.com, the articles are usually easy-to-write how-tos.
Textbroker.com pays less than Demand Studios, but the projects are typically more simple.
At several sites, including ProductionTranscripts.com and TigerFish.com, you can earn money by transcribing audio to text. If you can type at 75 words per minute or faster, you can apply at either of those companies.
At LiveWork.com, you can "become a virtual worker." That entails performing data entry duties, making sales calls or answering E-mails for larger companies. LiveWork currently has 53,602 members earning money for their work.
Not All Work-From-Home Jobs Legitimate
Fraud.org, a website devoted to eliminating Internet fraud, released a list of ways to avoid work-from-home scams.
The most important pieces of advice offered by Fraud.org are to not believe you can make big profits quickly or easily and to get references from past employees. If an offer sounds too good to be true, it probably is. If you have suspicions about a particular business or just want to double check its legitimacy, contact people who have freelanced for the service before. They can tell you whether or not you'll be paid in a timely and fair manner.
Check out ABC News for more legitimate work-from-home ideas.
Ask a Question