"Deep Horizon" Oil Spill in Gulf of Mexico Will Have Widespread Economic Impact
The oil rig "Deep Horizon," which exploded and sank of the coast of Louisiana earlier this week, continues to send 42,000 gallons of crude oil into a day into the Gulf of Mexico. In addition to the environmental damage, this incident will have widespread effects on the coastal economy.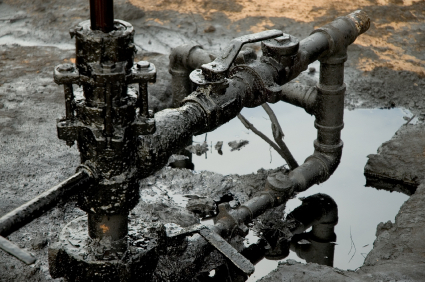 Louisiana Shrimping Industry
The oil spill, which could potentially affect the health of a nearby 115,000 acre nature preserve near the mouth of the Mississippi Delta, is also likely to affect the $1 billion Louisiana shrimping industry. Shrimping in the state provides consumers with about 100 million pounds of shrimp a year, and prvides thousands of jobs in the area.
The industry has already been under siege from imported shrimp, which has cut the demand for local shrimp and cut the number of shrimpers to 5,000 in 2009, almost a quarter of the number working in Gulf of Mexico coastal region in the 1980s.
Offshore Drilling
This accident is likely to raise issue over President Obama's recent goal of expanding offshore drilling, giving more fodder for environmentalist groups that oppose lifting the ban on offshore drilling. Many find the risk to be too high, especially as the offshore drilling sites will only account for less than 1% of global production, and therefore provide little change in oil prices to U.S. citizens.
In addition to the environmental concerns and the impact on the local seafood industry, the cleanup of this type of spill can also be extrememly expensive; a recent 58,000 gallon oil spill cost $61 million to clean up. While the individual company is usually held financially responsible for such cleanups, these are factored into the cost of oil production, which will eventually trickle down to the price at the gas station.
Ask a Question