Goldman Sachs Officials Grilled By Senate Subcommittee
Current and former officials from investment bank Goldman Sachs Bank USA answered questions Tuesday at a hearing in front of a senate subcommittee. The U.S. Senate Permanent Subcommittee on Investigations put the Goldman executives on the defensive in its fourth hearing dealing with the causes and consequences of the financial crisis.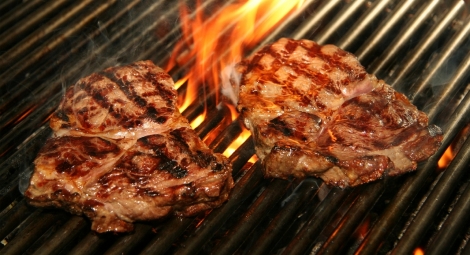 The committee, led by senator Carl Levin, D-Mich., accused Goldman of "putting its own interests and profits ahead of the interests of its clients and our communities," leading to "disastrous" results.
Senate Accuses Goldman Of Betting Against Its Clients
The main topic of discussion Tuesday was Goldman Sachs Bank USA' behavior regarding the housing market before and during its collapse. The subcommittee brought up evidence and internal Goldman documents that showed the bank knew the housing market was on the brink of collapse but continued to sell mortgage-backed securities to trusting investors. All the while, Goldman allegedly bet against the securities it built and sold with the knowledge that the housing market's collapse would bring the firm a sizeable payday.
"Goldman documents make clear that in 2007 it was betting heavily against the housing market while it was selling investments in that market to its clients," Levin said in a prepared statement. "It sold those clients high-risk mortgage-backed securities and CDOs that it wanted to get off its books in transactions that created a conflict of interest between Goldman's bottom line and its clients' interests."
The hearing comes a few days after the Securities and Exchange Commission filed fraud charges against Goldman and one of its vice presidents, Fabrice Tourre. The SEC accused Goldman of committing fraud in connection with the creation and sale of one set of mortgage-backed securities, while the subcommittee on Tuesday suggested the bank might have misled investors multiple times.
"Goldman continues to deny that it shorted the mortgage market for profit, despite the evidence," Levin said. "Why the denial? My best estimate is that it's because the firm cannot successfully continue to portray itself as working on behalf of its clients if it was selling mortgage related products to those clients while it was betting its own money against those same products or the mortgage market as a whole."
Goldman's Response
Four former or current Goldman employees spoke at the hearing, including Tourre. The 31-year-old, who is currently on paid leave, defended himself and Goldman against the SEC's and committee's allegations.
Tourre said he planned on defending himself against the charges in court. He said he did not intentionally mislead the European banks that purchased the package of mortgage-backed securities and that Goldman had no motive to make sell the bound-to-fail instruments.
When repeatedly asked whether they felt a duty to act in their clients' best interest, only one of the Goldman representatives gave an absolute affirmative, according to the New York Times.
Ask a Question